Mobile app development. That's what every business- small or big is focused on these days. And it isn't surprising why.
Today, mobile apps are our modern-day solutions to almost all of our problems. The mobile industry generated a lump sum amount of more than $581.9 billion in revenue in 2020.
Every coming year has proved to be a great year for the mobile phone industry.
With its unparalleled capacity to unleash powerful functionalities into the palm of the users, mobile apps are the present and future of modern-day living.
That's why businesses love apps as much as we do. It's a gateway to increase their business revenues to new heights. Clearly, mobile apps have played a pivotal role in the successful digital transformation of businesses.
Yes, you need great mobile app developers who know how to create an app that helps your business flourish. But to always keep your competitive edge and continue achieving business success, you have to keep up with the latest mobile app development trends.
Because let's face it, user experience is everything. If the users don't continue to get their experience enhanced and developers do not adhere to their problems in a seamless fashion, well such mobile apps are sure to fade away in the world.
That's why keeping up with the latest mobile app industry trends is essential for success. Here are the current trends in mobile app development that are going to define lasting success in 2023 .
1. Artificial Intelligence & Machine Learning
Artificial Intelligence (AI) has been at the forefront of technological innovations. And recently AI has been making its presence felt in many aspects of our lives. The AI market is projected to grow to a staggering $190 billion dollar industry by 2025.
AI algorithms depend on machine learning models. The more powerful the machine learning models are integrated into the mobile code, the smarter AI can behave.
With continuous innovations in mobile hardware, mobile apps can harness even more computing power and leverage it to increase the app's efficiency with the integration of AI & machine learning.
Industries such as manufacturing, health, and finance, have been incorporating the use of AI & ML the most in recent years.
Some anticipated future trends of AI are:
AI-enabled face unlock
Automating tasks
Improved online searches
Improved media buying
Smart camera with subject identification
Optimizing battery performance
Better security measures
Language and voice translations
More so, with the fusion of AI & IoT, we already have seen mobile apps automate tasks like controlling the intensity of lighting, and lock-unlocks doors in homes. It is just a matter of time before developers come up with something new and exciting using AI & ML.
Matter of fact, Apple at the WWDC 2019, introduced Core ML3- the latest version of its machine learning model framework designed to help iOS developers embed AI better into their apps. And since then, the innovations don't seem to ever stop.
2. Blockchain Technology
If you're familiar with crypto-currencies, you would have surely come across the term 'blockchain'.
The ability to prevent third-party data breaching is the growing reason for its popular demand. High-security and reliable means of transfer is what you get with blockchain, but also you can even automate actions, events & payments when the criteria of the trigger mechanism you set are met.
It offers far better security measures to prevent cyber-attacks and streamline mobile transactions through apps.
That's the reason for several FinTech organizations depending heavily on Blockchain technology to create fintech apps.
Some anticipated future trends of Blockchain are:
Blockchain as a service (BaaS)
Trading on cryptocurrencies exchange
Asset Tokenization
Blockchain to prevent piracy
Blockchain is one of the hottest new trends in mobile app development and already so many industries have grasped hold of it.
3. Internet of Things (IoT)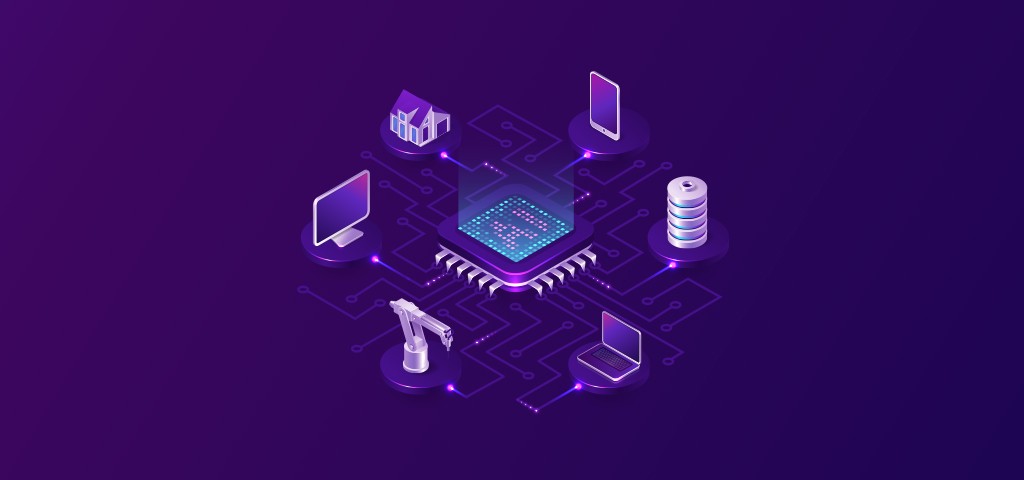 Internet of Things, a term coined in 1999. Fast forward to 2023, it is now one of the most popular used technologies in the world.
IoT apps are set to see a figure north of 35.82 billion devices with new connections.
Some anticipated IoT trends are:
IoT devices integrated with AI
Self-driving and smart automobiles
IoT in smart homes
Smart Grids
IoT in Agriculture
Smart Retail
4. 5G Wireless Technologies
At last, 5G has landed on earth! And it's insanely fast. Supersonic fast. It is anticipated that it will be 100 times faster than 4G. 5G technology is set to lead to a hyper-connected world. And that's where mobile apps will reap the most benefits.
Mobile apps will see their internet performance peak. But with IoT now more into the picture, mobile apps can tailor IoT solutions to meet their specific end-to-end business needs much better.
Since 5G brings with it a wide range of new opportunities, many sectors are set to reap the benefits of 5G for their mobile business and in the process provide their users with an even more enhanced experience.
Some anticipated 5G trends are:
Augmented Reality (AR)
Enhanced Data Security
Better 3D gaming
Faster app connectivity
For developers, it's time to shine. Whether it's app development for an iOS app or an Android app, they should create an intuitive UI/UX design and optimize the mobile code such that all users can enjoy faster network speed to perform their tasks seamlessly.
5. Beacons Technology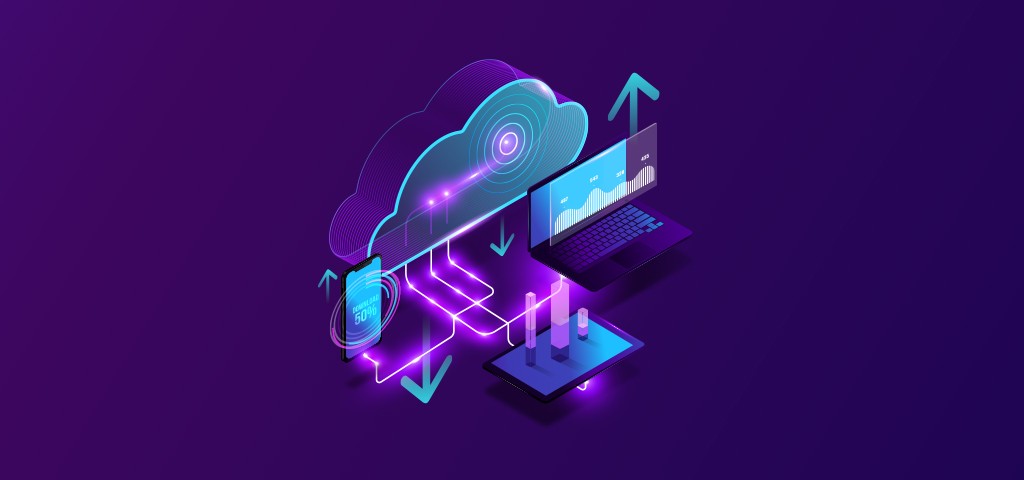 Beacons Technology is one of the latest mobile app development trends and its presence is going to be felt vividly this year.
Notifications sent using beacon-based locations are helping many businesses connect better with their target audience.
Beacon technology can easily improve the user experience both at the front and back end of a company, helping to streamline operations and gather data, drive more sales, and deliver great user experiences.
Retail and marketing industries currently reap the most benefits from this tech.
Some anticipated 5G trends are:
Logistics and warehousing
Sports (proximity marketing)
Uses in gamification
Marketing uses (location based ads)
6. Cloud-integrated Mobile Apps
Cloud technology has been here for quite some time now. Although it hasn't penetrated mobile app development to a great extent, businesses are starting to integrate more and more cloud features into their mobile apps.
Initially, Cloud was a game-changer for storing and retrieving data securely & quickly. But when it came to complex apps, the heavy app sizes were always unavoidable.
That's when people chose to go with creating apps that run directly on the Cloud platforms. Not only had it made app development quicker and easier, but it also provided cost-effective solutions that everyone wanted.
Some anticipated Cloud trends for mobile are:
Multi-cloud platforms integration with apps
Cloud quantum computing
IoT apps integration with Cloud
The cloud market is set to reach $118.70 billion dollars by 2025. With the continuous evolution of cloud computing coupled with the rise in demand for cloud-based mobile applications development, it is predicted that more and more organizations all around the world are going to opt for cloud app development in 2023 .
7. Augmented Reality (AR) & Virtual reality (VR)
In 2019, developers started using VR for the gaming and entertainment arena.
AR and VR are quite not the same thing. Usually, some kind of VR helmet or device is paired with the mobile app. Although VR technology is still advancing, it is still relatively new and one of the new trends in mobile app development to look out for this year.
But VR is just not restricted to gaming these days. Google Play Store & App Store are full of VR & AR apps.
Some anticipated VR trends are:
Virtual tours through apps
360-degree photos
Virtual Gaming
Brands like IKEA & Sephora use VR to provide their users with a real-world-like experience. This has worked out very well for their marketing efforts, as such their business sales have seen a great boost.
Augmented Reality is also emerging as one of the top app development trends for 2023 . AR can be used for marketing and online retail. This technology can be easily integrated via mobile phone cameras.
AR-based product representations are one of the hottest trends in the eCommerce world. Consumers can try on digital products using their phone cameras or place the products in their environment for an enhanced online retail experience.
8. On-demand Apps
On-demand apps have risen in popularity. Uber is one of the best examples of an on-demand app.
There has been a gradual shift to organizations and businesses wanting to create on-demand apps. You simply place a request for a service on the app, and then you get the service in your preferred area.
Smartphones have become a major requirement since they meet all our demands fast through mobile apps. You just need to place a request in the specific app and you will get the service in your preferred area.
Some anticipated on-demand apps are:
On-demand helper apps
On-demand laundry service apps
On-demand salon apps
On-demand message apps
It is predicted that 2023 is going to be a great year for on-demand apps. So if you're looking to get one, the timing can't be better.
9. Instant Apps
Instant apps aka native mobile apps came back in 2016. They are smaller in size compared to the usual apps, user-friendly and highly convenient to use since there is no need to download them.
They are quite popular among iOS app developers and Android app developers as these apps are associated with a better conversion rate compared to regular mobile apps in some scenarios.
But why are they still preferred compared to a full-fledged app?
With users wanting a better user experience than anything else, instant apps are the perfect solutions for developers. With faster loading time, instant apps are a delight for users who want a hassle-free experience. This simple feature is known to drive more conversions and that's why they are in demand this year.
Some anticipated instant app trends are:
Increased demand for Android instant apps
10. Chatbots
Gone are the days of requiring human-to-human interactions for communication between buyers and sellers online.
More than 50% of buyers want more do-it-yourself customer service tools to expedite their online purchases. And Chatbots sit well perfectly in this scenario.
Thanks to the innovative mobile app world, Chatbots have taken over the communication aspect. Chatbots enhance the user's journey through the app and allow them to find answers to their questions quickly. Clearly, it is one of the hottest new mobile app development trends in 2023.
According to analytics, 85% of interactions with businesses were facilitated with Chatbots in 2020. And the number of interactions are set to rise in 2023.
Some anticipated Chabot trends are the following:
Voice bot integrations
AI Chatbots that predict consumer behavior
More Chatbots for apps
If you're looking to expand and grow your business, here is an opportunity coming knocking. Integrating a Chabot in to your mobile app provides your customers with quick and precise answers that can help improve your business conversion rates.
11. Wearable Devices
Can you believe the number of smart wearable devices are set to reach 929 million in this year alone!
With iterative innovations in technology, wearable devices such as fitness bands and smartwatches are bound to be an important part of all our lives.
Wearable devices are being used for multiple use cases like measuring health, answering calls through watches, checking notifications, voice-enabled commands, and much more.
12. Mobile Wallets
There has been a constant surge in online banking. With the arrival of Google Pay & Apple Pay, more and more people prefer virtual payment methods as a quick way to conduct transactions seamlessly.
With blockchain into the picture- ensuring utmost security measures for safe and secure transactions, such payment options are preferred by more and more people daily. That's why mobile payments and hence mobile wallets are going to be seen integrated even more in many E-commerce and other apps this year.
13. M-Commerce becomes a necessity
The demands of online consumerism are volatile. Online shoppers are demanding more comfort and convenience, and M-Commerce facilitates that.
Consumers can browse products online from the comfort of their couch using a mobile phone.
That's why businesses are focussing on transforming their eCommerce websites into mobile responsive digital stores.
There are more than 5 billion mobile phone users in the world today, this is more than enough to emphasize the importance of M-commerce.
Brands with M-commerce stores are receiving more attention from users along with 24×7 customer support with Chatbots.
14. More Focus on App Security
That's why most businesses are looking to invest more in cybersecurity, given it is directly linked to data protection and information privacy laws. Thus, digital security has emerged as one of the top mobile app development trends in 2023.
Cyber attacks are increasing by the hour, and businesses need to deliver top-notch security to ensure customer safety on their mobile apps.
Vulnerable mobile apps can adversely affect a brand's credibility and loyalty. That's why businesses should learn the OWASP list of cybersecurity risks and build robust mobile apps to overcome cybersecurity challenges.
Read more: OWASP Top 10: The Ultimate Guide for App Security
That's the gist of the best mobile app trends in 2023to look out for!
On an End Note
We live in a fast-paced world where innovation is the name of the game. Look at where mobile apps are now, compared to what they were back in the day.
With the passing time, our race is going to continue to make leaps into the future and better new trends & technology in mobile app development are always going to come up. This is going to pave the way for more enhanced functionality and performance of the app.
Mobile apps are going to curate more success for business owners and a great mobile app is the need of the hour.
If you're looking to take your mobile business to new heights with an intuitive mobile app- iOS app development or Android app development, we can help you with that.
Our impeccable, bespoke mobile app solutions for Android & iOS, which satisfactorily meet all business goals and provides a delightful experience to the clients' users are the reason we are rated as a top mobile app development company.
Our unique work culture enables us to work closely with all our clients, understand their wants and needs, and then build a custom app strategy that is bound to achieve the success they desire!
Building your present, for a fruitful future
Get an impeccable mobile app that people love using!
You're in the right place!