The technological revolution for the future is already in motion, with Artificial Intelligence (AI) & Internet of Things (IoT) paving the way. The AI market is projected to grow to a staggering 190 billion dollars industry by 2025, with the IoT market far ahead projected to be at a staggering 1.6 trillion dollars industry, also by 2025.
As of today, what we make of these technologies in our smartphones, websites, mobile apps, and many more tech products, is just the gist of what the future holds for it.
75% of commercial enterprise apps are set to incorporate AI by 2021, with 83% of businesses saying AI is a strategic priority for their businesses as of today. And we saw this coming. AI combined with IoT is a gold mine- and the backbone of the coming future.
But why do only AI & IoT lead the way?
Keep reading and I'll lay it out.
What is the Internet of Things?
"Internet of Things" was initially coined by Kevin Ashton in 1999. IoT represents a general concept for the ability of network devices to sense and collect data from the world around us, and then share that data across the Internet where it can be processed and utilized for various interesting purposes.
There are three components of IoT:
Sensors
People/ Processes
Internet connection
IoT utilizes the web for establishing its online presence of the business and creating powerful communications with the users with the help of a good web design resulting in the expansion of the business appearance globally. This is often possible due to IoT because it utilizes smart trending technologies and creates features that connect flawlessly.
Why is IoT Important?
IoT allows organizations to better analyze and respond to customer needs or preferences. It helps improve the business productivity and strategy and improves the consumer experience by only delivering relevant content and solutions.
IoT provides a clean and intuitive user interface made accessible on all types of devices.
Living in this digital era, where user experience is everything, the scope of varying styles and techniques of IoT makes it possible to create a great web design that helps engage people the most online.
In which areas is IoT used as of now?
Many industries have found a use for IoT technologies for their businesses. Some of the modern-day IoT apps are seen in:
Healthcare Industry: Using different types of sensors, data can be collected for blood pressure, heart rate, glucose level, monitoring brain activity, and much more & then analyzed and collected and sent via the internet to the apps or devices associated with it.
If there are spikes or drops in blood pressure or anything else health emergency, the sensors are programmed to alert the users immediately so they can take quick actions.
Media, Marketing & Advertising: The applications of IoT in media and advertising involve a customized experience in which the system analyzes and responds to the needs and interests of each customer. This includes their general behavior patterns, buying habits, preferences, culture, and other characteristics. This helps the companies show only relevant data & improve the consumer experience.
Environmental Monitoring: For farming, the sensors can measure moisture at different levels and send data to the central system so that the farmers can only water the areas needed. The sensors can even measure the quality of air.
If we go on talking about the great uses of IoT- it could take all day!
What is Artificial Intelligence?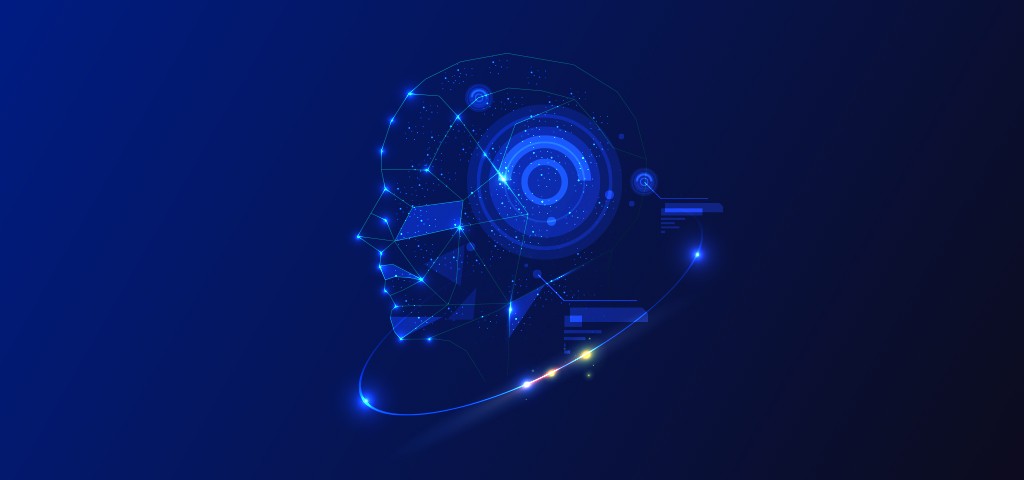 Artificial intelligence (AI) refers to the simulation of human intelligence in machines that are programmed to think like humans and give the appropriate result. It is one of the essential technology in the world today. It is a part of computer science that emphasizes the creation of intelligent machines that work and react like humans.
AI is possible in these things only when a model is well-trained through the right machine learning training data using suitable algorithms to make it fully functional in their relevant fields.
AI learns, identifies, and implements using machines to design websites consistent with the present trends of the market by generating a customized website design. Using Machine Learning (ML) insights & natural language processing, AI learns from existing experience to adjust to new inputs and perform better tasks.
Using these technologies, computer systems can be trained to accomplish specific tasks by processing large amounts of data and recognizing patterns in the data.
Why is AI Importance?
AI is the present and the future.
The main purpose of Artificial Intelligence is to increase the growth of technology and humans today.
It helps in handling problems related to user experiences like web design quality and secure coding. Not only this but, the ability to learn from experiences, adapt well, and execute the best suitable solution as the world evolves, is unparalleled.
AI can increase the automation of specific processes within an organization, which results in both time and money being saved.
As of now, for any business, user experience is crucial. If the customers are happy, the business does well. And AI is just what businesses needed. It has taken the user experience to the next level.
In which areas is AI used as of now?
More than 61% of business professionals consider implementing AI strategy of growing importance for success. AI is used in various fields of work as of today.
Some of them being:
Sports Analytics and Activities
Healthcare and Medical Image Analysis
Security and surveillance
Warehousing and Logistic supply chain
Web design and mobile apps
Matter of fact, the bounce rate of websites has drastically reduced by 45% due to better customer experience- all thanks to AI.
Why customer experience matters so much? Here is a quick read on that.
Transformation in website design is feasible by using AI thanks to the development in applications like — speech and image recognition, status analysis, language processing, large data processing, and deep learning- completely changing the way we used to think or design websites.
Any industry can profit heavily from AI technology and provide excellent end value results to its customers.
Benefits of IoT for Web development & Design
IoT is on a roll. It has brought drastic changes to web development. Here are some amazing benefits websites have due to IoT integration.
Engaging interface: Designers and developers can create an interactive website that has a clean and intuitive look.
Great back-end capabilities: By transmitting all data back to the servers, there is clear communication between the smart devices- work as per the user's preferences seamlessly.
Faster processing: Directly connected with the Cloud- results in the transmission of all data quickly and efficiently.
Benefits of AI for Web development & Design
With AI transforming responsive web design, it has become even more functional. A responsive web design system consists of a series of modules, patterns, and elements that together form the design language of a specific brand or product.
Here are some amazing benefits of AI in web development & design:
Better user experience: With modules like live Chabot- websites can now engage better with their audience and answer questions as they come instantly. Even with automated replying- AI can strike up real conversations and adapts better and gives appropriate responses.
Provides better quality assurance: AI can fix any errors with minutes of it coming up. As the AI algorithms are developed in a way that can test almost every kind of human input. AI can discover fault patterns and correct the predictions with maximum efficiency.
Better SEO: AI supports the analysis and mining of data using machine learning. Due to this, metadata generated by the users can be put to good use. With its predictive capabilities, these engines perform the tasks of promoting the websites and highlighting their content.
Better designs for websites: There are tools created using AI that helps stimulate the visual appeal of multimedia content on websites with visual styles. This helps designers curate a better design that people would love.
Responsive and smarter systems: The main goal of a design system is to help users achieve additional functionalities with its elements and modules. As people don't prefer looking at websites that don't load fast, Artificial Intelligence optimizes the design module for boosting the loading speed of pages on websites.
What the future holds for Web development & Design with IoT
Around 3.5 billion cellular IoT connections are expected by 2023, with 20 billion IoT devices going to be active by end of this year.
The future of IoT has the potential to be limitless. Advances to the industrial internet will be accelerated through increased network agility, integrated artificial intelligence (AI), and the capacity to deploy, automate, orchestrate, and secure diverse use cases at a hyper-scale. The potential is not just in enabling billions of devices simultaneously but leveraging the huge volumes of actionable data that can automate diverse business processes.
Although there are hurdles to overcome for the front-end using IoT- due to the large volume of data, security, and reliability issues, with time they surely will be effective solutions in place for them.
As networks and IoT platforms evolve to overcome these challenges, through increased capacity and AI, service providers will edge furthermore into IT and web-scale markets – opening entire new streams of revenue.
What the future holds for Web development & Design with AI
Over the past decade, AI has created a niche for website developers. With AI transforming responsive web design, customizing website UI has also become simpler than ever before. It has even resulted in faster loading of sites.
These days, businesses are exploring various possibilities to use AI for improving the quality of professional websites. As things stand, it has been instrumental in transforming the concept of web designing. Due to its constant innovation, AI has tremendous potential for the future.
With its unique set of tools and evolving technology AI is going to be even more integrated into many domains that will make everyday tasks feel like a breeze.
On an Endnote
AI & IoT is going to have a transformative effect on consumers, enterprises, and governments around the world. While there are certainly some obstacles to overcome, the usage of these technologies is on a constant rise. With market growth expected to grow around 40% in the next couple of years, this just seems the tip of the iceberg.
Looking for expert developers who are pros using IoT & AI? Well, you found the best!
Communication Crafts is a leading web development company. With a large clientele around the world, our 100% customer satisfaction for all the development projects speaks volumes. Using the latest technologies at hand- our team understands your needs thoroughly and crafts the design of the website to perfection. Using AI & IoT to create a more engaging and intuitive website & UI interface, your audience is going to find it so easy to use!
We aim to help you grow your business website. We only have one thing to ask you, what are you waiting for?