With an ever-increasing amount of online clutter, consumers are looking for unique and impressive user experiences. The demand for web development is at an all-time high, and most brands are confused about the effectiveness of different types of websites.
Customers tend to leave a website within seconds if they don't get the expected user experience or relevant information.
Here are some of the reasons why people leave a website:
There are more than 4 billion internet users globally, and the main question for web development is: Which type of website is the most effective between Single Page Websites VS Multi Page Websites?
Our expert web developers have created this article to help you understand the difference between single page websites and multi page websites.
We hope this blog aids you in making better web development decisions for your business.
Let's start by understanding the meaning of one page websites and multi page websites.
One Page Website
Single page website follows a very simple and straightforward approach. All the required content is provided concisely on a single webpage.
This website is designed to provide all the necessary information on a single page. Such websites are ideal for small businesses or startups that want to present a clear and concise message to their visitors.
Single-page websites are also popular for personal portfolios, event websites, and landing pages.
But, don't let this minimalistic approach fool you, building a single-page website requires a carefully planned content design to display all the information for the users in an easy-to-digest way.
This type of website eliminates the need to have separate pages for different services or products. The users get everything in one place without additional navigation.
One-page website examples: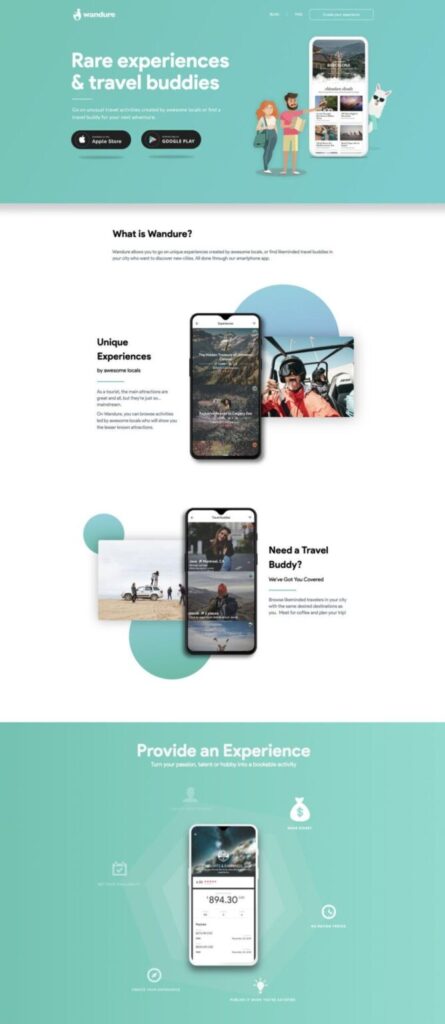 Multi-Page website
A multi-Page website is followed by a standard design for most of the websites on the internet. It's a very flexible and scalable approach for all sizes of companies, brands and businesses.
This design style can be utilised for building all kinds of websites, providing different sections for products and services.
Users have the option of choosing specific sections according to their web surfing needs. From news websites and bank websites to eCommerce and enterprise-grade websites, the multi-page format is used for its freedom of using various types of content offering maximum versatility.
Multi page website examples: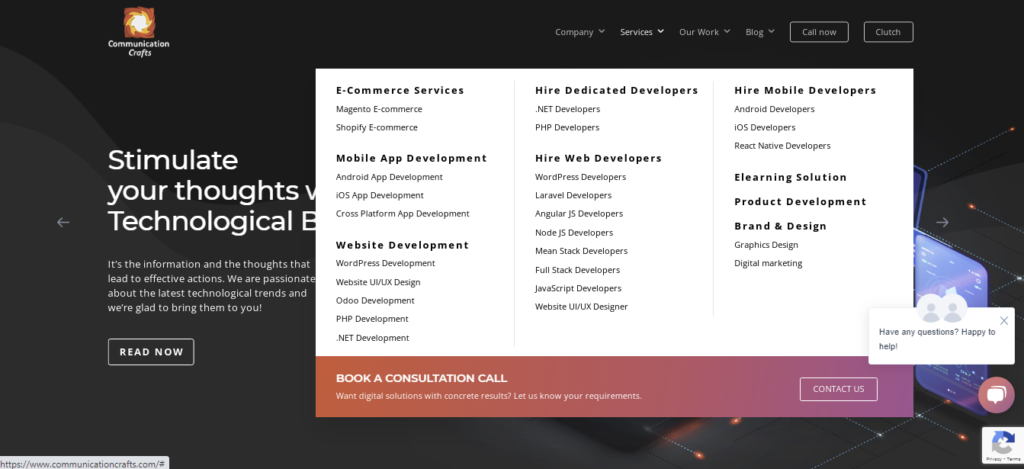 Let's discuss the pros and cons of one page websites and multi page websites to clearly understand the difference between them.
Pros and Cons of One Page Website
Benefits of Single Page Website
Single page website design is ideal on many occasions, let's examine the upside of building a one page website.
Simple & straightforward navigation
The main objective of building a single page website is to keep it simple. The user has only two options for navigating, scrolling down and scrolling up; and it offers only one way of consuming content, beginning to ending.
The clutter-free and linear web design lets the user get the desired and relevant information quickly and easily without any distractions.
Content like contact information, case studies, product information, etc. can be found in one place without having to click on additional links.
Easy to Digest Content
A skilled web designer plans the content on a single-page website that aims to get the desired results from the users. For example, an eCommerce website aims to get higher conversions and sales and a news website aims to deliver the news in descending order of importance.
You get complete control over the consumption of your website's content, providing an effective way to influence the actions and decisions taken by the user.
From a basic description of your products to a detailed account of the benefits of the product, your website's design guides the user through the content to achieve optimum results.
Mobile-Friendly Design
The lack of additional links and a concise design leads to an amazing mobile experience. Scrolling is ideal for mobile user interfaces, and a one page website offers only a scrolling form of navigation.
With more than 6.8 billion unique smartphone users in 2023, it is getting increasingly important to deliver mobile-friendly experiences through brand websites.
The need for providing mobile commerce options has also accelerated since the Covid-19 outbreak.
More than 70% of total eCommerce is taking place through smartphones in 2021, making it absolutely necessary for companies to have a mobile-friendly website.
The mobile-friendly single-page website design can also utilise lazy loading. Conserve resources and anticipate low internet availability by rendering only the displayed content, and the additional content is loaded as the web page is scrolled down.
Gain Valuable Page Authority
What this webpage design lacks in SEO features, it makes up for in building higher page authority.
Page Authority (PA) and Domain Authority (DA), like SEO, affect the ranking of a web page on search engines or SERPs. PA and DA are fuelled by the number of websites linking to your web page.
With a single-page website design, every link from other websites will redirect to a single URL, boosting your DA and PA rapidly.
Low Maintenance
With a predefined content size and no additional links, it becomes easy to maintain a single-page design. This process eliminates the need for regular content and template updates.
Website-building platforms like WordPress, Shopify, and Magento may require updates from time to time, but other than that, you can build a one-page website and leave it as it is.
Additionally, finding and eradicating bugs and glitches are much easier on a single page of content.
Boost Conversion Rate
A single-page website design is ideal for attracting consumers, subscribers, and leads. That's why this web design is chosen widely for landing pages and eCommerce websites.
With full control of your website's content distribution, you can easily guide your users through the website with a narrow focus to get the desired actions from the users.
One-page websites offer clear content with zero distractions, letting you control your users' navigation throughout your website.
Check this website for instance: Onepagelove
Drawbacks of Single Page Website
Single-page website designs have downsides as well, let's explore the major drawbacks of a one-page website.
SEO
Between single-page VS multi-page websites, single-page website design lacks SEO performance, making it difficult for your website to rank higher on search engines or SERPs.
The limited content size lacks the ability to incorporate enough keywords. One-page websites don't include in-depth and fresh content about products and services.
Moreover, the single-page website design utilizes only one URL, limiting the ability to share various links through various types of content.
Low Scalability
A website in one page offers low scalability because you cannot expand your content indefinitely. Expanding product categories and descriptions along with portfolio and case studies is severely limited in a one-page website.
If your business is projected to grow exponentially, it is ideal for you to choose a multi-page website template that offers more versatility and scalability with numerous links for different types of content.
This brings us to multi-page websites, let's dive in, shall we?
Pros and Cons of Multi-Page Website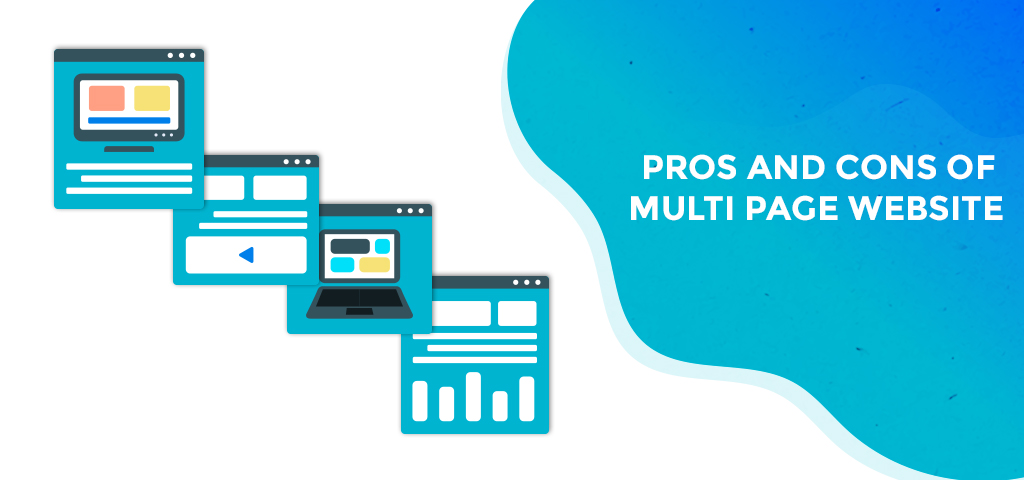 Benefits of using a multi-page website
This is the standard design used by many companies for building a feature-rich website with in-depth content about its products and services. Let's discuss the benefits of using a multi-page website.
SEO
The biggest advantage of building a multi-page website is SEO performance. By delivering different types of content through blogging and providing in-depth information through siloing (creating different categories and sections), you can easily target more volumes of keywords. This keeps your website SEO-centric, leading to a higher rank on SERPs.
Additionally, it's easy to measure SEO performance and audience reaction with performance monitoring tools like Google Analytics.
Standard Navigation
Clicking on different links and menu bars has been the traditional and standard way of surfing on the internet for years.
Users are habituated to this type of navigation, making your website more user-friendly as a result.
Although it should be noted that creating too many categories can have a negative effect by distracting your audience and leading them away from the desired actions.
High Scalability
There is no limitation when it comes to a multi-page website design. New URLs and web pages can be added for a growing business for categorizing and increasing content for your products and services.
Marketing
A multi-page website is ideal for spreading brand awareness and advertising. Blog posts, different URLs, categories, etc. can be advertised through social media posts. Different segments of the audience can be targeted for advertising different parts of your website.
For example, an eCommerce store can attract different consumers (male/female/kids/adults) by utilizing different segments of its products.
Drawbacks of using a multi-page website
Before making any concrete decisions, let's explore the downside of multi-page websites as well.
Heavy Maintenance & Regular Updates
A large multi-faceted website requires more attention, making it time-consuming to keep the website up-to-date.
You have to keep a check on website elements such as:
Security
Internal links
Codebase
Optimized and updated content (text/image/video)
Product categories and details
SEO
Content
All of these elements must remain bug-free and optimized at all times for delivering satisfying user experiences.
Not Mobile-Friendly
If the multi-page website is not optimized for a mobile-friendly and responsive design according to the dimensions of a smartphone, then you may lose customers. The growth of mobile commerce has made it a necessity for brands to optimize their websites for smartphones.
Bounce Rate
Multi-page websites have shown greater bounce rates than single-page VS multi-page websites.
Bounce rate is the percentage of users that leave your website without exploring or clicking any additional links. A high bounce rate shows that the website has issues that need resolving.
The issues that can cause the bounce rate to spike are as follows:
Slow-loading web pages
Unimportant or irrelevant content
Bad headlines or descriptions
Poor navigation
Poor UI/UX design
Stale content
Takeaway
Choosing the right type of website is very important for a brand, and it completely depends on your business goals and target audience.
With such varied benefits and drawbacks, it is difficult to determine which one comes out on top between single-page VS multi-page websites.
The two factors that can help you decide are Content and Marketing.
Decide the type and size of Content you want on your website. If all the information can be displayed concisely on one web page, then the one-page website is ideal for your business. If you require different sections for different products, services, case studies, portfolios, contact information, etc. then the multi-page website is the one for you.
If you want to market your website through social media and SEO, then multi-page websites work better than one-page websites.
Define your audience and web development needs to come up with the type of website that is best suited for your business.
If you require further assistance regarding web development, feel free to contact us!
With 17+ years of experience and a team of expert web developers, CommunicationCrafts is a leading web development company that caters to your business needs and offers a wide range of web development services.
We build websites that win!
Looking for bespoke web development solutions?
You demand, we deliver!