Entering the new decade amidst a global pandemic has not only changed the norms of the business operations but has drastically disrupted this economy.
According to statistics provided by Statisa:
• Global retail sales have declined by 5.7%. However online purchases of products like clothes are up by 76.7%!
• Meanwhile, online grocery sales have increased by 9% from May to June.
• To facilitate and ease operations of a business, an increase in demand for e-commerce infrastructure has been observed.
From B2B to B2C businesses – everyone is in constantly looking for solutions that would lessen the impact of the coronavirus on their normal operations. Since customer engagement has drastically shifted online, businesses are seeing an increased demand in e-commerce website development. With the use of cutting edge technology and analytical marketing insights, e-commerce sites are paving the way for a better customer experience.
According to data from Statista, the E-commerce market worldwide had sales approaching $3.5 trillion accounting for 14% of the total share of global retail sales.
So what is the E-commerce industry heading towards in 2023? Let's see
E-commerce trends that are paving the way for a new normal
2020 E-commerce Paid Search
A change in customer behavior where everyone prefers to shop online rather than in retail shops has given a boost to e-commerce sales for some industries.
The pandemic has made future predictions even more challenging. But what you can certainly do is analyze your Return of Investment (ROI) with respect to your current investments that you have made online. From multinational companies to startups, businesses are spending $400 million on ads that focus on collecting user data. This clearly indicates that businesses are concerned to learn about customer behavior when it comes to E-commerce shopping. Along with getting to understanding new ad formats that help strategies businesses to get ahead of their competitors due to better lead generation and conversion rate.
Augmented Reality at the forefront of online shopping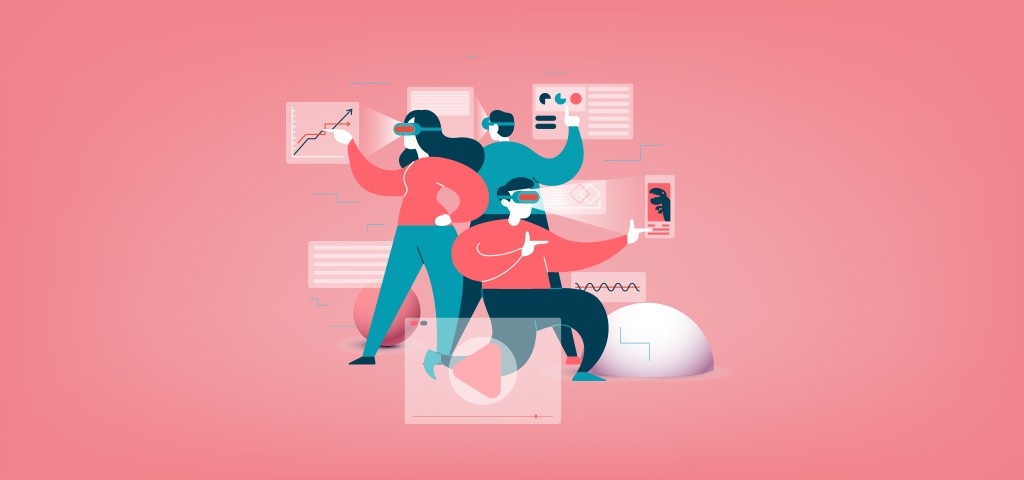 AR helps people visualize the products they are interested in. From mobile phones, shoes, clothes to even furniture in your room! Augmented Reality (AR) certainly helps you decide better. Envisioning the product and its application gives people a near first-hand experience and removes the uncertainty from customer's mind. AI helps business understand their customers better by providing insights on what exactly the customers want and reducing all the guess work involved!
Evolving AI to the rescue
Insights provided by BigCommerce reveal that 57% of online shoppers say they stopped buying from e-commerce sites because of horrible experiences! With a study showing that 25% revenue increase is due to better customer experience with data also showing a reduction in bounce rates by 45% on websites !
Incorporating machine learning models with Artificial Intelligence (AI) helps collect user data and improve customer service. The importance of AI to learn and decipher customer behavior is growing substantially and paving ways to make a business profitable and cater to the customer's needs.
Increase in Mobile ads and apps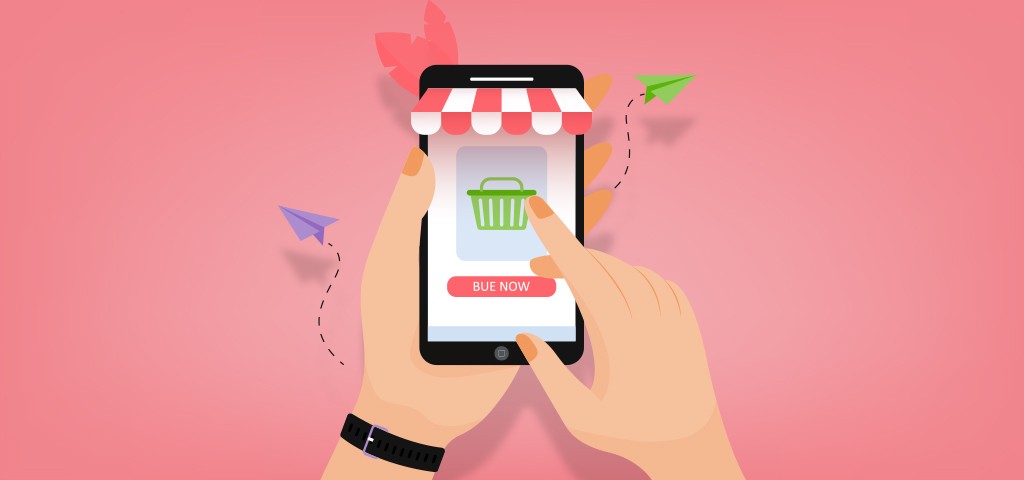 Fresh insights from eMarketer show that the total spending in the United States has dropped in this pandemic, while spending on mobile ads has increased by 4.8% to reach $91.52B in 2020!
Since outdoor movement has decreased during Covid-19 restrictions, people have been staying indoors. Companies have grabbed this opportunity to increase their mobile ad spending on social media apps since people are glued to their gadgets, consuming trending content.
Not only that but adding loyalty programs to your mobile e-commerce apps also keep the customers engaged! Even if you might have a royalty program on your website, it is a proven fact that customers would prefer engaging with your business frequently on a mobile app rather than going through the hassle on the website.
Fun fact: 82% of customers would prefer to engage with companies that have loyalty programs.
Which is why this would be a smart move for a business to hire a mobile and web Development Company to help them profit in E-commerce.
Need help increasing your E-commerce business during Covid-19?
As a leading Mobile App and E-commerce Website Development Company, with an experience of more than 15 years, our team of professionals have worked on several E-commerce websites that have helped customers grow profitably. With the best developers working for you, whose goal falls nothing short of meeting customer satisfaction, your website is bound to attract eyeballs. Our team of scriptwriters, expert animators, video producers and graphic designers know how to deliver the perfect content that grasps the attention of your customers & helps your business experience an increased conversion rate from your e-commerce site! Being an established E-commerce development company, we provide a superior scope for your e-commerce business to flourish! Get it right the first time with Communication Crafts!