Odoo– one of the best software management as of today, it can handle complex business operations easily. With more than 4 million customers worldwide, Odoo offers plenty of advantages for businesses of all size.
So what is Odoo?
Odoo is a fully integrated and customizable business management suite. Basically, one business tool for all your business operations.
It is a cloud-based software system designed by OpenERP for building scalable websites & managing business activities. Released initially in 2005, the newest Odoo 14.0 version was released in October 2020. Odoo 14 brings with great potential for gathering analytics and better business insights. It is efficiently going to improve the Odoo platform.
It is compatibility with many operating systems: Linux, OS X, Windows, iOS and Android.
What makes Odoo unique is its ability to integrate many features.
Some key features Odoo integrates for any business ERP system are:
CRM
Sales
Project management
Accounting
HR
Marketing activities
Customer support tools
Odoo CRM features are perfect for businesses of varying sizes in all sectors.
As businesses grow, there is a need for a system in place that can manage and monitor all aspects of the company in one centralized place, so the operations can be streamlined. That's where an Enterprise Resource Planning (ERP) system comes to play- the Odoo ERP.
Why specifically are we emphasizing Odoo ERP?
Because Odoo is the only ERP software in the world to have such a large range of customers! And the main reason for that is the flexibility it offers. With a full suite of business apps that fits the needs of large organizations, Odoo platform is becoming the go-to platform for companies to manage their operations.
The Value of Odoo in the market
Being an open-source ecosystem, it is actively maintained by a large base of Odoo developers' community and widely provides support for their customers.
More so, Odoo customization is highly possible. The Odoo developers can adhere to all the requirements of a company- from creating a custom modifiable database to making ERP mobile friendly. Odoo's customization possibility helps make the ERP even more user-friendly and hence enhances the user's experience.
Companies evolve, they have newer business processes to implement. And Odoo makes adding new functionalities to the ERP real easy.
"This system is revolutionary. The advantages Odoo has are comparable to none other. It covers all sides of the workflow for any company: manufacturing, accounting, taxes, HR and so much more. It's certainly making its mark on the market worldwide. BSince the last couple of years, we have seen the need for Odoo developers increase significantly."
But that's just what's at the surface Odoo has to offer. There's more to what Odoo has to offer. Let us see what they are.
6 Amazing Odoo ERP features
1. An open-source solution
As Odoo is an open-source platform, which means that any Odoo developer in-house, or if you decide to outsource, can make changes with it. Any Odoo CRM module can be created to meet your business needs. And further down the line, if you feel like making changes to suit your needs better, you sure can!
A company can find everything it needs in terms of Software with Odoo. Matter of fact, the company can even choose from the large database from the Odoo apps store.
And if this not enough, hiring Odoo developers from a reputed Web development company who simply can adhere to all your requirements should do the trick. And since they even provide Odoo customization services, one thing is for sure, great solutions are guaranteed for your organization.
2. A wide range of Odoo apps and Odoo modules
Sure there might be a possibility that you don't need to start Odoo implementation from scratch. And for that, you can simply select from an ocean of Odoo apps available. With more than 15,000 applications created from core Odoo modules, you can simply integrate apps as you like in your ERP.
This simplifies Odoo's development. No more investing a huge deal of time explaining requirements to the developers. It's simple, with Odoo API integration, integrate any app
3. A flexible structure
Similarly, if you want to start simple and work your way up to a more sophisticated deployment, Odoo's modular structure is ideal. Start by installing a few basic Odoo modules, and you can simply start customizing features.
In fact, Odoo modules are so easy to play with, even your non-technical staff can customize it easily! And of-course customization down the road is always possible.
That's why people love using it. As it provides scalable ERP solutions, you can grow your business's performance and capabilities in quick succession.
4. Web-based application
Being a fully web-based application, Odoo can be accessed using any web browser. It is highly accessible & seamless for multiple users to work with at one time. Odoo community is large, you can find Odoo documentation online for any problems you might face.
But if that doesn't solve it, Odoo's management support is always an option. They are always there to extend help for any problems you might face.
5. Advanced integration
You can customize Odoo modules according to your custom business needs, but can also easily integrate them with other applications and technologies.
Given the enormous range and flexibility of Odoo's modules and applications, you may end up running all of your business functions from Odoo apps itself! Odoo customization for any ERP development is off the charts! No wonder there has been a drastic integration of Odoo services.
6. User-friendly interface
No matter how great and unique the features of any ERP is, if it is not easy to use, employees are bound to have a tough time. And no one wants that!
That's where Odoo gets ahead of the competition. It offers an engaging user experience. It is so easy to grasp hold off, that deployment through Odoo is typically quick and easy. With being elegant and intuitive, it is one of a kind business software available in the market!
That sums up the core advantages Odoo ERP has to offer.
However, there are many types of projects Odoo developers work with. They have to be skilled to handle many aspects of development right from the start.
Let us see the skills a great Odoo developer must-have.
The right skill-set to look for in Odoo developers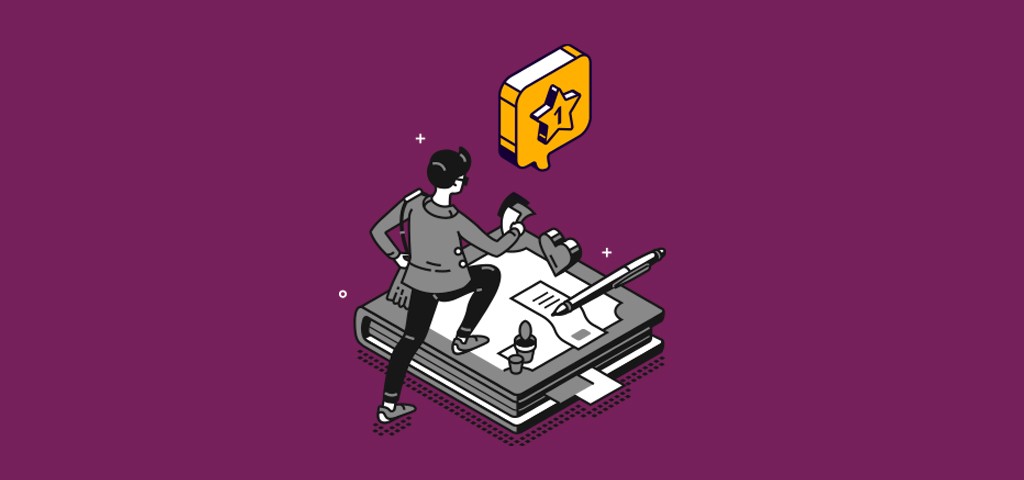 1. Extensive Experience using Odoo
The first and foremost- experience matters! Sure there must be thousands of developers to choose from, however as the famous saying goes, "experience is never wasted", you should think of a developer who has sufficient experience working with Odoo systems.
Look for at least a minimum of 2 years of development experience, and make sure they are experienced with developing custom modules as per requirements may arise. Along with troubleshooting, configuring and installing systems.
Just in case, if you happen to face problems, surely an amateur won't be able to handle it efficiently.
Pro tip: If you have a tough time searching for experienced developers, you should check out an established development company, who are known to only hire the pros! Contact Us
2. Python skills
Python is the most important language developers' use for the Odoo technology stack. It is used as a scripting language.
But what is a scripting language?
A scripting language is a programming language that runs in a special run-time environment and automates the execution of tasks. They are used to create plug-ins and extensions to existing apps. It allows complex tasks to be performed in relatively few steps.
That's the reason why a lot of Python coding is needed for creating and modifying modules for the system.
3. Familiar using SQL & PostgreSQL
Any system needs a database management system, and for Odoo, it is PostgreSQL. It is the most advanced relational database system in the world.
When setting up or modifying a company's database tables and records, working with PostgreSQL is necessary. That's why developers need to have enough knowledge of working with this database system.
Also, having a stronghold over running SQL queries is needed. As it is used for data manipulation functionalities, you might want to have experts who can deal with this.
However, if you do have an Odoo trainee working on your project, make sure they are under expert vigilance, so they can carry out the tasks successfully.
4. Must understand business processes and ERP systems
A great Odoo developer would have the above-listed traits, but apart from that a strong understanding of how the back-end and front-end environment he will be working in. Being able to connect functionalities with the front-end for real-time use is necessary.
This will ensure that the apps can provide the best possible experience for the users. After all, it's the employees who have to use it daily to manage business tasks. That's why they must have a great experience using it.
Bottom line being
Odoo is an all-in-one business software that is perfect for managing business operations for small, medium and large companies in any industry. With so many features to offer, the list never seems to end!
Surely, as your company grows, your business needs will evolve with it. And that's where integrating your systems with Odoo can solve all your management problems. From handling sales, payments, e-mailing, employee directory, assets management, project management, blogs, e-Commerce, Odoo does it all!
And when you want to customize your operations, you can do so at your convince! Build the best website apps, manufacturing apps, human resource apps, operations apps, marketing apps, communication apps, sales apps by integrating Odoo modules!
For which, you need to hire the best Odoo developers in the market who simply create wonderful solutions for your needs. That's where Communication Crafts comes to play!
We create Odoo apps that people love.
Odoo – Frequently Asked Questions (FAQs)
1. What is Python Odoo?
Odoo is a business software that organizations use to manage their business operations. Odoo is written in Python (a scripting language), which allows the integration of complex functionalities easily.
2. What is Odoo written in?
Odoo is written in JavaScript, Python and XML.
3. Is Odoo really free?
Odoo Community is a free basic plan that includes one app, e.g., CRM. Odoo does offer a free trial for 15 days.
The subscription pricing for the Enterprise version (online and on-premise) is $28 per user, per month billed annually.
However, Integration with other systems costs extra. For example, integration with shipper, UPS, is $36 per month, and integration with eBay is $72 per month.
4. Is Odoo web based?
Yes, Odoo is a web-based platform. It can be accessed by any web browser.
5. What Odoo means?
Odoo is a suite of business management software tools including CRM, e-commerce, billing, accounting, manufacturing, warehouse, project management, and inventory management to name a few.
6. What database Odoo uses?
Odoo uses the PostgreSQL database to store and change and manipulate data.
7. What is the benefits of Odoo 14?
Odoo 14 is going to make cross-app integration even more efficient for e-commerce platforms. With improved functionalities for operating and processing documents, users can save more time and seamlessly use it.
Create Odoo solutions that your people will love too!