Apple, a multimillion-dollar technological company, founded in 1976 has always kept its eye on the advancement of technology for its operating system (iOS). It has been taking giant leaps in developing so many ground-breaking technologies and has been at the forefront for decades when it comes to providing best customer experience. It defines the future by inventing the most innovative upgrades & solutions for its software & hardware technologies.
With more than 4 million iOS apps & 20 million Apple developers working to create iPhone apps, they have roughly made a whopping $100 billion in revenue from app store itself! With an 18% market share and a combined share of 99.6% with Android, Apple's iOS is one of the most used operating systems in the world. It is no secret everyone loves using an iPhone! And to ensure that things remain the same way, Apple has made sure that it provides the best UI/UX experience, with each iterative launch of their new line of iPhones, iOS software and other products. But with the evolution of new technologies, Apple has to makes sure its iOS App development is at the forefront by adhering to incoming technological development trends.
Let us see what innovations they are looking at in 2020.
Future of iOS development Trends:
1. Machine Learning
The CoreML launched by Apple has aided developers to build Machine Learning models without writing much of code. Core ML not only optimizes on-device performance by reducing the usage of CPU, GPU, and Neural Engine, but also consumes less power. It also helps keep the user's data private and your iOS app responsive.
It is no wonder that Apple developers these days use Core ML to build iOS Apps as it helps roll out better iterative updates fasters.
2. Internet of Things (IoT)
Internet of Things (IoT) represents a general concept for the ability of network devices like smartphones, to sense & collect data (using specific sensors) from all around the world and share the data across the internet where it can be processed and used for various interesting purposes. Apple uses IoT technology for Apple Watch and many iOS apps which help user sense specific data around them and remotely control and monitor it. From letting you control the intensity of lights in your house, lock-unlock doors, keep track of your health data every day- IoT does it all! IoT has been very well incorporated to develop state of the art iOS apps.
It has a massive share of 40.2% in the manufacturing sector, 30.2% in Healthcare and 8.3% & 7.7% in Retail and Security industries respectively. IoT has significantly found great use and certainly has a bright future in iPhone app development.
3. Swift language & SwiftUI
Released in 2014 by Apple, Swift is now the most favored programming language for mobile iOS app development. The newer versions Swift 4 & Swift 5 are secure and their code is much easier to understand. It also requires less time for coding and hence Swift 'the language' is ideal for Apple app development. The rate at which developers are switching to Swift for iOS app development is fascinating. Within no time we'll see that Swift will be the only programming language Apple developers will use to build the iOS apps for decades to come! Hire Swift Developer.
Swift combined with Swift UI -a user interface toolkit that allows developers to design apps in a declarative way, assists Apple developers to create complex interactive apps easily.
All it takes is a simple code instructing the SwiftUI on how the interface should look and work, and the tools will process the instructions and make it happen. SwiftUI works smoothly with new Xcode design tools to keep your code and design perfectly in sync. This helps Apple developers create interactive iOS mobile apps easily.
4. Privacy & security
When it comes to providing foolproof security for all devices, nothing can beat Apple. It has always stated that user privacy and security of data is of utmost importance to them. To prevent any cyber-attacks and data breaches from happening, Apple deplos the ASWebAuthentication Session, which allows Apple devices to use authenticated services frameworks for authentication in iOS apps.
To strengthen the security of iOS apps, even more, Apple has made it compulsory for its developers to use App Transport Security that enforces secure connections.
5. Apple Pay – Friendly Payment Mode
In 2014, Apple introduced Apple Pay– a friendly mobile payment and digital wallet service that allows users to make payments in person, in iOS apps, and on the web. The Apple Pay web support for this is limited to the Safari browser only.
With new technology advancements continuously on the rise, Apple developers are starting to incorporate Apple Pay for iOS apps that will provide seamless transactions, remove the need for credit and debit card usage.
6. Augmented Reality on the rise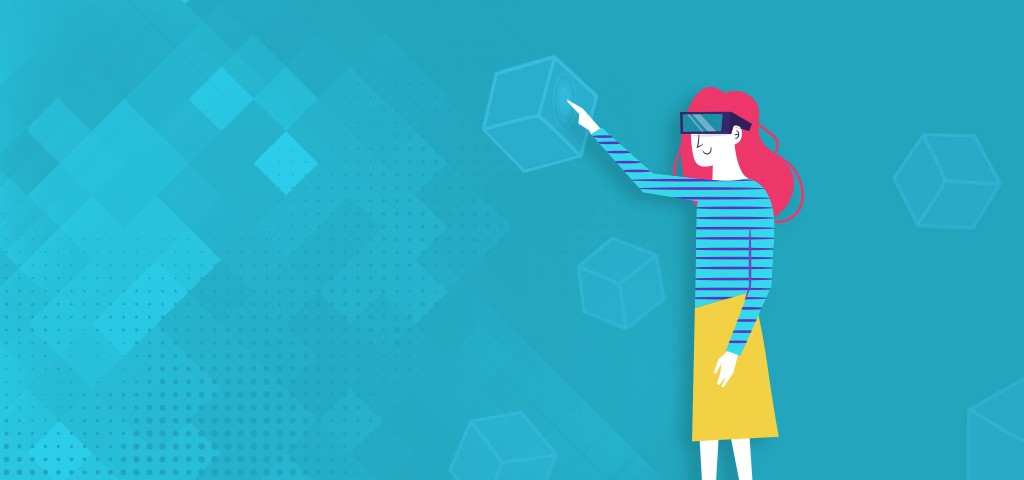 Apple developers love using Apple's ARKit. It is the largest Augmented Reality (AR) platform in the world! The newly improved ARKit 3 provides a high-level augmented reality framework that makes building AR iOS apps so much easier. ARKit 3 has not only made gaming much more fun but also has provided businesses to grasp this opportunity increase sales through interactive E-commerce iOS apps. No wonder Apple developers love using this technology for iPhone app development.
7. Scaling of iOS app onto Cloud Platforms
Cloud technology has enabled convenient, on-demand network access to a shared pool of configurable computing resources that can be rapidly released with minimal management effort or service provider interaction.
Developers are pressured to get their product to market as soon as possible. They want to get feedback quickly and then iterate on the idea to improve the product. On-demand resource allocation on Cloud platforms has shortened the iOS app development time required by Apple developers. It has also made it easier to scale data storage as per new requirements. Along with the ability of using IoT technology with Cloud, the use of Cloud platforms for iOS App development is going to peak in the coming years.
As a leading iOS mobile app and web development company, we at Communication Crafts have expertise in this industry for more than 15+ years. Our team of professional developers have worked on developing various iOS mobile apps, which have delivered the best results for the growth of our client's companies. Our team of expert web developers, fast coders, iOS developers, Swift mobile app developers, have technical expertise of using different technologies for creating specific iOS apps. We cater to client needs specifically by using the newest technologies in the market to proficiently meet all our client requirements that deliver the best results for their company's growth.
An established iOS mobile company that expedites in Apple app development, we provide a superior scope for your business on mobile apps prosper! Get it right the first time with Communication Crafts!
Looking for professional Apple developers to develop your iOS mobile app?
Well, you found it!