The most awaited annual release of Apple's iPhone update- iOS 14 has arrived, and it doesn't disappoint! The good news is that iOS 14 is available for every iOS 13-compatible device. This means even the iPhone 6S and newer and 7th generation iPod touch!
Let's jump in and see what makes iOS 14 so awesome!
15 amazing iOS 14 features
1. App Library
The all-new App Library of the iOS 14 update is simply awesome. This feature automatically organizes all iPhone apps into appropriate categories. Based on the new machine learning intelligence feature of the iOS 14, apps that you use frequently or at a certain time of the day, iOS 14 analysis that and smartly groups them together to help cater a personalized feed.
That's not it! When the user deletes an app, there is also now an option to add it to the App Library, which removes it from your home screen but still available in the iOS 14's new App Library. Just in case you want to download the app again, you can easily do so, without having to visit the App Store.
2. All-new widgets
iOS 14 has redefined using widgets with the new amazing widgets updates which are:
Ability to create a stack of up to 10 on-screen widgets of all different sizes option- small, medium & large that allows you to personalize the amount of information being displayed on your screen.
iOS 14 introduces- the Widget Gallery. This is now the central hub for all the widgets from Apple and third parties. This gallery shows the top widgets based on what you install and use the most.
In the Widget gallery, there is a Smart Stack feature– a set of widgets that users can swipe through that uses on-device intelligence to surface the right widget at the right time based on factors like time, location, and activity. For example, Smart Stack will show the Weather widget in the morning or the Instagram widget in the night.
3. Crisp Design
Ever suddenly receive a call that interrupts the important work you were doing on the iPhone?
Well, that's old news now! Apple finally provided the long-awaited solution to this in iOS 14.
Incoming Phone and FaceTime calls now appear as a banner at the top of the screen rather than consuming the whole screen.
Siri now has an all-new compact design that allows you to refer to the information on your screen and seamlessly launch into your next desired task.
Face timing just got more fun! The all-new Picture in Picture of iOS 14 enables watching a video or taking the FaceTime call while using another app- without the picture being paused. FaceTime now even delivers improved video quality with up to 1080p resolution on supported devices.
4. App Clips
The newly created iOS 14's App Clips- a small part of any app-usually less than 10MB- part of any business or product app that is designed to perform a certain task quickly. For example: After using an App Clip, users can download the full version of the iPhone app.
App Clips are discoverable by tapping NFC tags or scanning QR codes, or from Messages, Maps or Safari.
But after 30 days, App Clips are automatically removed from the iPhone.
5. Siri just got better
iOS 14 introduces a new crisp and elegant UI design for Siri. Ask Siri anything, and while you are at it, you can seamlessly launch into your next task on the iPhone. When Siri has a result for you, it will now appear as a notification banner on the top of the screen.
With the new Web answers of iOS 14 update, Siri makes finding a wide range of valuable information from the Internet much easier, such that you don't have to go through the hassle of browsing the web.
The user can now send audio messages with Siri on iOS & CarPlay with increased language support for newly added Siri voice.
6. Safer Safari
With a blazing-fast JavaScript engine, Safari delivers up to 2x faster JavaScript performance!
But Apple being Apple, aims to never compromise your privacy. To provide complete security, iOS 14 provides new security features which are:
A Privacy Report button for access to a Privacy Report showing all the cross-site trackers that are being blocked by Intelligent Tracking Prevention in Safari.
Safari securely monitors the saved passwords, automatically keeping an eye out for passwords that may have been involved in a data breach. If Safari discovers a breach, it can help you upgrade to Sign in with Apple when available, or automatically generate a new secure password.
7. Messages
iOS 14 has some new creative messaging features that make conversation more fun and engaging! With these new iOS 14 Messaging features, you can do the following:
You can pin chat conversations up to nine of your favorite message threads that sync across all iOS devices.
Inline replies allows you to reply to a specific message.
You can set an image for your group conversation using a photo, Memoji, or emoji that is shared with all members of the group.
8. Creative new Memoji
With 11 new hairstyles & 19 new headgear styles to customize your Memoji, having engaging & fun conversation with your friends and family just go a whole lot better!
With in-depth customization options to create more expressive Memoji with new faces & age options to choose from, this is one of the iOS 14 features that makes using the iPhone & iPad just got more exciting.
9. Enhanced Maps features
iOS 14 doesn't stop to impress! The new Maps features make the commuting life better by providing the following updates:
Cycling: Map now provides the best cycling routes and bike-friendly roads, taking into consideration elevation or how busy a street is.
iOS 14 now shows the congestion zones on the map and can help route you around them if you want.
All new Maps on iOS 14 now let you know when you are approaching the speed and red-light cameras along your route.
With an all-new Electric vehicle routing system in the Maps- it helps you plan your trip along the route which has charging stops along on the way.
Curated guides provide places you would like to eat at & places to explore in your vicinity.
10. Translate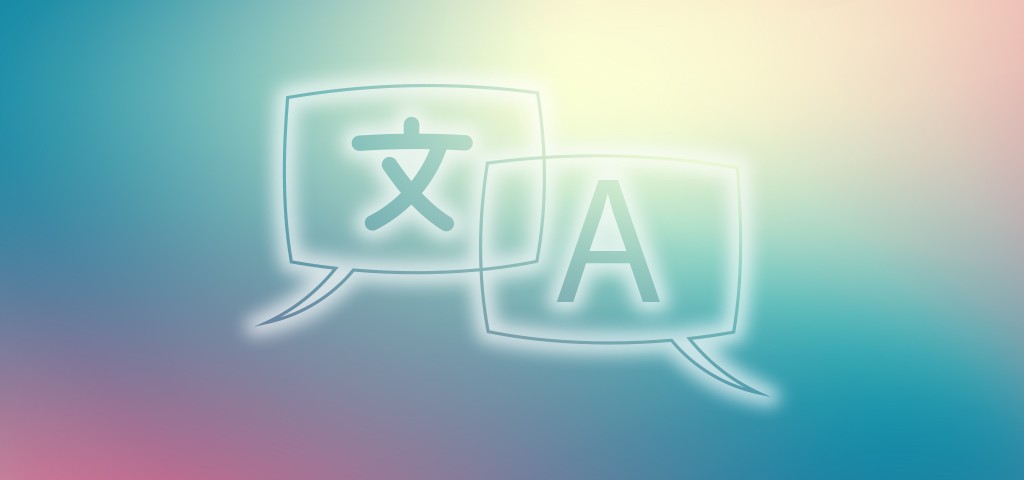 Apple's iOS 14 introduces the new Translate app. The exciting iOS 14 introduced the following features for this:
Designed simply to hold interactive conversations that allow you to work completely offline so your conversations can stay private.
Favorites tab: It saves translations in this tab for easy access later on.
Attention mode: The enlarged translated text option in landscape easily grasps the attention of the people.
Text translation: All languages have their keyboards included for translating text, so you don't have to worry about downloading keyboards separately or manually having to switch between them.
Dictionary: Tap a word in a completed translation to see the definition in the builtin dictionary of the iOS 14. This removes the need to go on the internet and provides quick, efficient results.
11 languages support: Voice and test translations are supported in English (US & UK), Spanish (Spain), Chinese (Mandarin, Simplified), Japanese, Korean, Russian, German (Germany), French (France), Italian (Italy), Portuguese (Brazil) and Arabic.
11. Enhanced Search
Searching the web is now much easier than ever. Just start typing and you'll see relevant websites and web search suggestions displayed at the top of your screen, making it easy to quickly start Safari for the desired full web search.
iOS 14 also provides in-app predictive search options now. You can now start a search in apps like Mail, Messages, and Files.
12. Better Privacy
Apple with its every new update ensures to roll out security and privacy measures. In iOS 14, Apple has these new security measures in place:
Limited photo access: You can choose to share only selected photos with an app that asks for access to your photos. But you even have the option to give access to your entire library if you want.
Recording indicator: When you update to iOS 14- a recording indicator is displayed whenever an app uses your iPhone or iPad microphone and camera.
Approximate location: Rather than sharing your exact location with apps, you can now give an approx location of where you are.
Apple Authentication for iOS apps: Apps and web developers can now offer the option to upgrade your existing credentials to Sign in with Apple.
13. Beautiful Camera clicks
iOS 14 just made clicking your photos even more elegant. With improved shot-to-shot performance, you can now shoot photos up to 90% faster than before. And with a new setting to priorities faster shooting- The camera can intelligently modify the photos so you can shoot even faster and never miss a shot!
With new quick toggles added in the video mode– you can immediately change the video resolution and frame rate while shooting the video as you prefer. More so, iOS 14 has updated the Night mode capture that provides enhanced clicks on iPhone11 & iPhone 11 Pro.
14. Personalized Music experience
iOS 14 is going to cater to personalized music experience for you. With the all-new Autoplay feature, Apple Music keeps the music playing when you've reached the end of a song or your playlist by finding similar songs you would like. The library filtering helps discover artists, albums, playlists, and other items in your library even faster. As you play, Apple Music learns what you love listening to and provides personalized suggestions for new music.
15. Photos
Now you can filter your collection by Favorites, Edited, Videos, and Photos. iOS 14 allows you to easily zoom in and out to quickly get to the photos and videos you're looking for across Photos. The live photos taken using iOS 14 provide even more stabilization than before.
As a leading web and iOS mobile app development company. We at Communication Crafts have expertise in this industry for more than 15+ years and our team of professional developers have worked on developing various iOS mobile apps, which have delivered the best results for the growth of our client's companies. Our teams of expert web developers, fast coders, iOS developers, mobile app developers, have technical expertise using different technologies for creating specific iOS apps. We cater to your needs specifically by using the newest technologies in the market to proficiently meet all our client requirements that deliver the best results for their company's growth. Creating the best iOS mobile apps that provide the best user experience is what we are so good at! Customer satisfaction is of utmost importance to us and we always strive to live by these words.
Get your iOS 14 app created to perfection!
Looking for professional Apple developers to develop your iOS14 mobile app?