eCommerce is the heart and soul of brands in the digital era, making it absolutely necessary for brands to have online shops that deliver excellent user experiences.
The online retail experience is known as electronic commerce or eCommerce, a virtual platform facilitating online transactions in exchange for physical products or services.
The digitalization of businesses began in the early 2000s, but the onset of covid-19 has accelerated the demand for online services considerably. Consumer demands and expectations are at an all-time high, and brands have to continuously figure out new and improved ways to serve their online audience.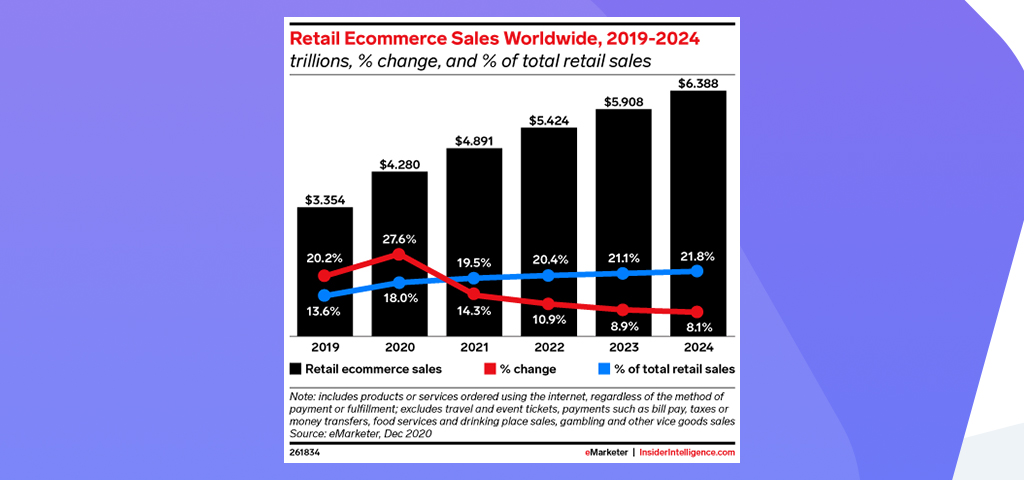 Staying up-to-date with the latest eCommerce trends and innovations is the most effective way for maintaining brand loyalty and driving business sales effortlessly.
The world of eCommerce is always evolving, and it's about time brands realise the importance of eCommerce trends for making well-informed business decisions.
1. Augmented Reality (AR)
eCommerce trends are evolving by leaps and bounds and Augmented Reality or AR is the most significant example of the same.
Even though AR seems unreal and far-fetched, it has continuously made impactful strides in the field of eCommerce.
The technology or software to merge real-world surroundings with virtual objects and 3D animation is known as Augmented Reality, most commonly implemented through mobile cameras or AR screens. Augmented Reality can deliver a truly immersive online retail experience for consumers. For instance, a customer can try on different products using AR through the phone camera, providing well-informed insight about the product and well-informed purchase decisions.
Many businesses are gradually realising the impact of AR on eCommerce. With the growing demand for unique experiences, AR has proved to be one of the fastest-growing technology trends in the eCommerce industry in recent years.
With an expected figure of $77 billion by 2025, AR can enhance the online retail experience of 63% of online consumers globally. Moreover, 100 million consumers were already shopping using AR in 2021.
Here are some of the unique use cases of AR in eCommerce:
1. IKEA Studio App: One of the most well-known furniture retail companies provides a way to test run their home furnishing products with Augmented Reality. The customers can use the phone camera with the IKEA Studio App to try the product/products in the surroundings of their homes, instantly enhancing the online retail experience.
2. The Dulux Visualizer App: This architectural paint brand utilises AR to let their shoppers try more than 1,200 paint colours on their walls, simplifying the decision of choosing the right colour to match the décor of their homes.
3. Gucci: One of the highly acclaimed luxury fashion brands launched a new feature in their iOS app that enables online shoppers to try on different shoes remotely using their phone cameras, attracting and retaining customers with ease.
2. Artificial Intelligence (AI)
Artificial Intelligence or AI holds high value in the future prospects of eCommerce, emerging as one of the most impactful technology trends in the eCommerce industry.
Online retail experience all over the internet is continuously being refined and polished in real-time according to the consumers' preferences and online activities, keeping them engaged and enhancing their overall online retail experience.
The future of eCommerce is strongly reliant on AI, and its marketing is expected to reach $300 billion by 2026. Surprisingly, Forbes states that $57 billion is the expected AI expenditure by companies in 2021.
Artificial Intelligence is a highly complex algorithm that analyses vast amounts of data and uses machine learning to identify specific patterns in consumer behaviour, minimizing human effort and displaying extreme accuracy in suggestions, recommendations and more.
There are many by-products of AI, which makes it one of the most effective technology trends in eCommerce.
By-products of AI:
Voice Search: Speech recognition technology using AI can be very helpful for online shoppers. Consumers can avail different options for desired products with the ease of voice commands, saving their time by eliminating the need to type. 7 out of 10 consumers prefer voice search instead of typing. This explains the ever-increasing demand for smart speakers and voice assistants like Apple Siri, Amazon Alexa, Microsoft Cortana and Google Home.
Chatbots: With machine learning and artificial intelligence, chatbots can enhance customer engagement and provide 24×7 customer service. According to a survey, complaint resolution speed was significantly improved for 90% of businesses by using chatbots. eBay and Amazon, the giants of eCommerce are already using chatbots for automated customer interactions regarding complaints, refunds, queries, etc.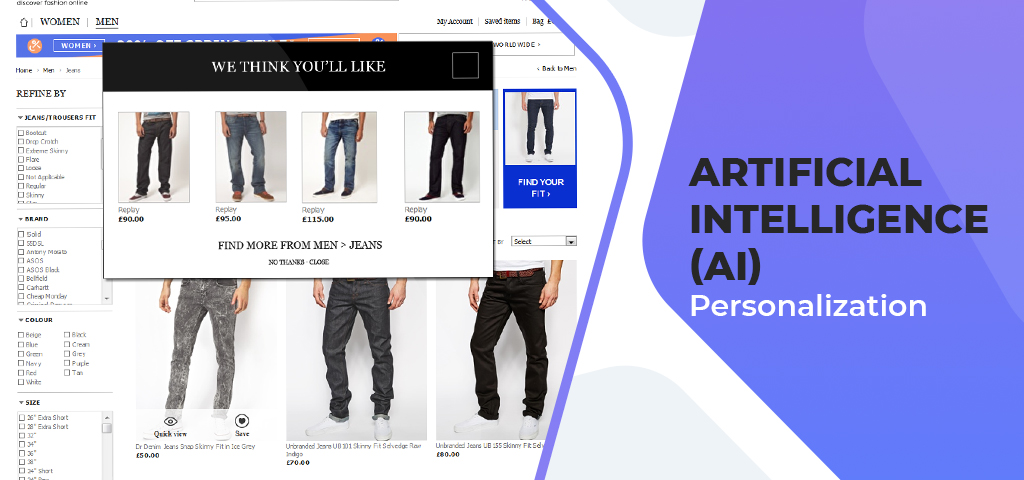 Personalization: This is not just any eCommerce trend, personalized experiences are a necessity for driving sales in the digital era. Artificial intelligence with machine learning is used for gaining deep insight into consumer behaviour, delivering enticing recommendations and suggestions. More than 90% of consumers prefer online shopping experiences that provide relevant recommendations. Consumers are looking for unique and personalized online retail experiences amid the ever-increasing online clutter. Companies like Amazon and Starbucks uses AI to create a list of personalised suggestions based on online activity, past purchases, preferences and location, eliminating the need to search and maximising customer satisfaction.
3. Mobile Shopping
Mobile eCommerce is one of the fastest-growing eCommerce trends 2021. From small-scale start-ups to large-scale enterprises, every business needs to adapt and provide mobile eCommerce experiences to stay competitive in the digital era.
Mobile applications and progressive web apps are the best way to ensure quick sales and develop customer loyalty for the long run.
With the obvious ease of mobility, mobile eCommerce exposes your brand to a vast majority of the population, letting your products be accessible to consumers at all times.
Mobile eCommerce is projected to reach a staggering figure of $3.5 trillion in 2021, which is more than 70% of total eCommerce sales. The convenience of shopping through mobile phones continues to boost the demand for mobile eCommerce in this fast-paced digital era.
Examples of Mobile eCommerce:
Domino's: Like many other leading restaurant chains, Domino's provides a convenient mobile app to order pizza at any time and from anywhere. With an accurate pizza tracker and many other helpful features, Domino's is the best example for mobile eCommerce.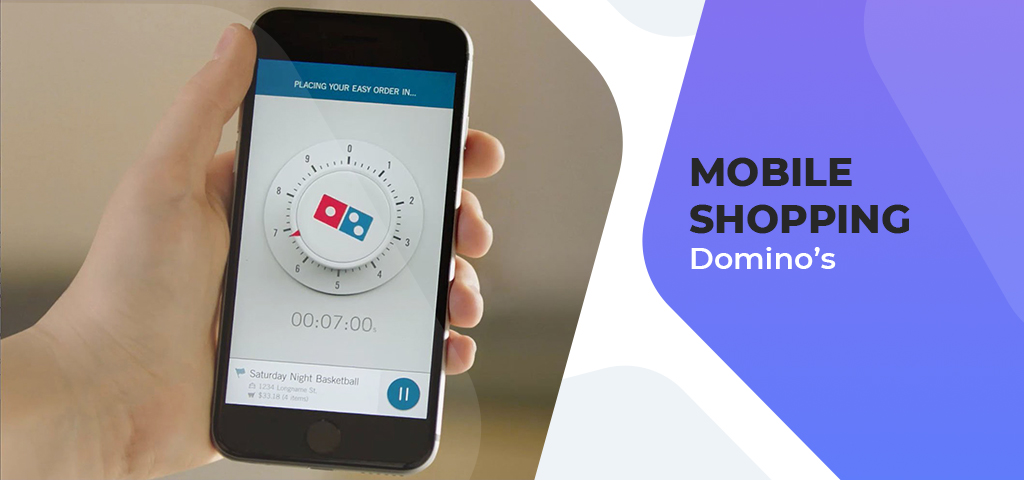 Sephora: Buying cosmetic products online is a daunting task. Sephora simplifies this process for its customers by providing AR technology in its mobile application. Consumers can try on different cosmetic products before purchasing, maximising customer satisfaction and ensuring sales simultaneously.
4. Multiple Payment Gateways
This eCommerce trend enhances the overall online retail experience by developing customer trust and loyalty.
Consumer behaviour indicates that online shoppers are always attracted to multiple options, and that's why multiple payment gateways are so important for the future of eCommerce.
38% of customers reported that they failed to purchase products because their form of payment wasn't applicable. Inadequate payment methods can repel customers, affecting customer satisfaction and brand loyalty adversely.
Accepting multiple modes of payment and different currencies leads to a happy customer base, even ensuring international sales.
Different types of payment methods:
5. Subscription Model
One of the most effective eCommerce trends 2021, the subscription-based model tends to attract more customers and develops a brand community. The personalized benefits gained through subscription is more than enough for retaining customers.
It works both ways, paying a fixed monthly price is more attractive to customers as they can plan their budget accordingly and the brand receives a steady flow of revenue every month.
The Dollar Shave Club used this eCommerce trend in a very unique way. They tripled their revenue in a couple of years by mailing shaving equipment to their members' homes for a mere $1/month subscription.
Microsoft and Sony are always at an all-out war as the leading brands for the best gaming consoles, Xbox and PlayStation. Both gaming communities follow a subscription-based model with different benefits, for example, Xbox Live offers newly developed games for free and PlayStation Plus provides top-notch games exclusive to the members only.
Amazon subscription members can avail free two-day shipping feature and special offers, and many food delivery companies also offer priority delivery and heavy discounts for the members. Streaming services like HBO max, Netflix, Disney+, etc. function solely on a subscription-based model.
6. Content Optimization
The significance of SERP (Search Engine Results Page) rankings for brand recognition and brand awareness is unparalleled. Providing authentic content with the right keywords and different forms of media can boost your brand's ranking on SERPs.
Video content has emerged as one of the most important eCommerce trends in 2023. Content that provides value to the users along with videos and original text is ranked at the top of search engines, maximising brand visibility. Efficient landing pages, original blogs, multi-media content and social media tags are some of the ways to boost your website's SERP ranking.
With the rapid increase in digitization, ranking on the first page of Google may deliver the desired results, but getting your website featured on SERP position zero or "Snippets" must be your top priority.
Snippets are a great way to boost conversion rate and brand recognition as most of the mobile searches on Google end up with "zero-click" results because users generally get the answer without opening any links.
Another way of optimising content for increased brand awareness is by prioritising People Also Ask or PAA.
The PAA section on Google provides relevant answers to related questions, delivering additional information for the users' benefit. The PAA section is displayed after a couple of links on the first page, hence it is extremely useful to optimise your website content accordingly by answering related queries.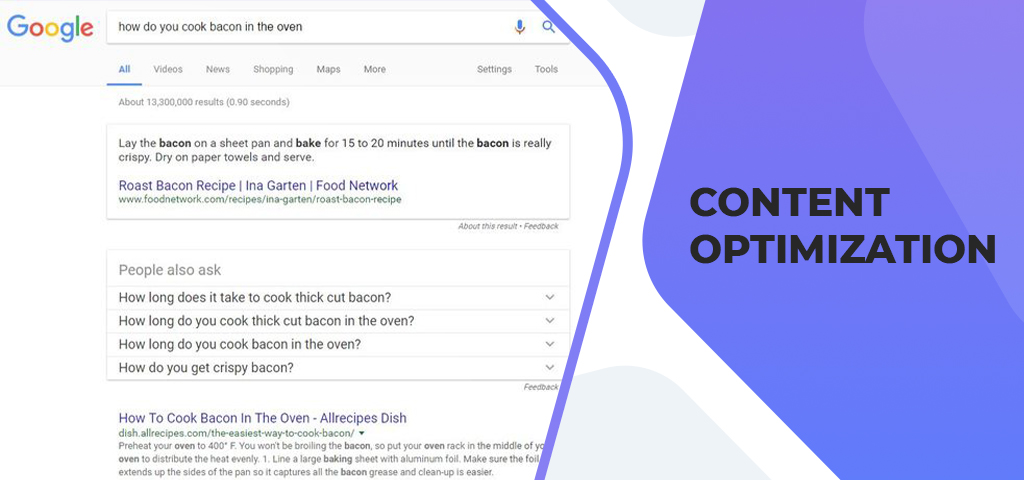 7. Green Consumerism
As the entire planet is heading towards a dangerous "tipping point" with irreversible and inevitable climate changes, consumers are looking for brands that display high sustainability and green initiatives.
Consumers are getting environmentally conscious, with more than 50% of customers demanding sustainable fashion brands. Additionally, 75% of consumers prefer less packaging from brands and 65% of consumers gravitate towards eco-friendly brands that support sustainability.
Big names like Amazon, Dell, Google, Walmart, etc. are already looking for innovative ways to promote sustainability and implement green initiatives in business processes.
Adidas has made a significant stride towards green consumerism by recycling plastic waste from oceans to manufacture top-grade sneakers.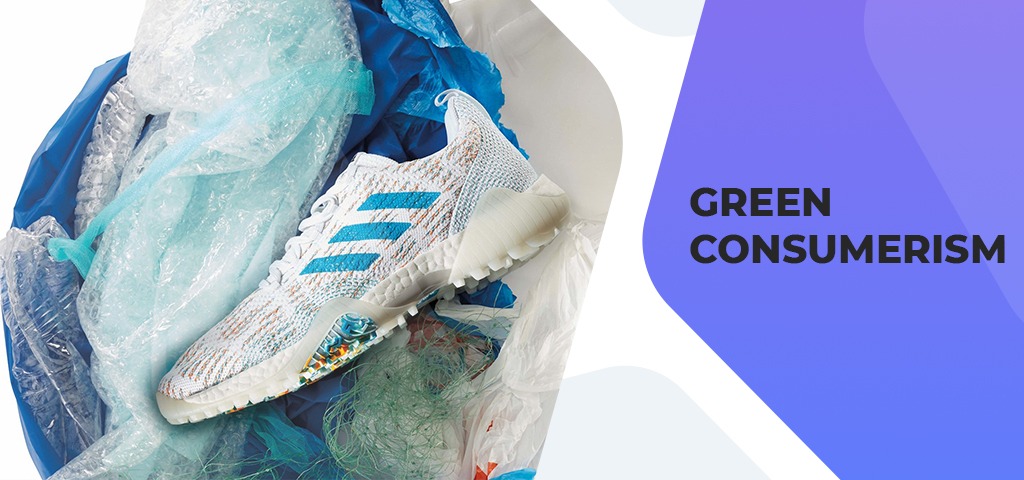 Summing Up
These are the top 7 emerging eCommerce trends 2021 that businesses should follow to enhance the overall online retail experience for their consumers.
From advanced technologies like AR and AI to simple methods like content optimization, following and executing the latest eCommerce trends is the key to success in an extremely volatile digital world.
Anticipating the ever-evolving eCommerce trends can improve customer relationships and engagement, brand awareness and recognition, and maximise return on investment.
For further queries or assistance regarding eCommerce development, feel free to contact us!
Communication Crafts is a result-driven and experience-led eCommerce development company that provides bespoke software development services like website development, mobile app development, ERP system implementation and more.
Reap the benefits of our cost-effective and future-proof digital solutions!
Looking for bespoke eCommerce development services?
We've got you covered!