In the context of recent unfolding the global pandemic, majority of the business process have been put on halt. Although, the rapidly growing technology has provided an ease of access through remote collaborations. With the entire globe making this switch, remote developer teams have come in troubleshooting from miles away to ensure high-quality operations don't stop. The massive increase in flexibility and shifting of previously made boundaries thus proves that your remote PHP developer can get the task done- even better than your local developer.
Before getting started, here is a list of targets that enable smooth flowing of remote collaborations
– Ensure legal and service level agreements are up to date.
– Enable a smooth chain of communication through fixed or variable mediums
– Arrange daily and timely sessions
– Distribute responsibilities amongst your own team
– Methods to cope with different time zones
Hiring remote developers has become a prominent practice globally, especially with the current crisis. Remote developer teams have constantly enabled ease of access in the rapidly changing work culture. With benefits such as cut cost and efficient practices, remote developer teams ensure best resources and services leveraged through innovative methods.
Remote Developer benefits
Remote work cuts down on budget
Lesser expenses and cut down costs are some strong key points achieved through outsourcing collaborations. Cost cutting is also enabled due zero direct investments in space, equipment and technology. As the key elements required to propel a project are directly looked after by remote development teams. Remote developer teams offer an overall cost optimized collaboration unlike many developed countries. Here's an example of a price comparison between The US and Ukraine.
Hiring a software developer in the US, will cost you roughly $138,539 whereas the cost of a hiring a remote senior programmer in Ukraine is around $67,800. Such stark differences can be measured throughout the globe. Remote developer teams based in India are widely known for leveraging expert services at a much lower cost, ideal for start-ups and smaller sized businesses around the globe.
Easier recruitment process
Unlike time consuming recruitment processes, outsourcing introduces a hassle free method of selecting candidates' ideal for project requirements. Software development companies provide developers adept with updated development practices. Thus, going through the tedious process of hiring an in-house development team increases cost and proves to be a time and energy draining process.
Increased efficiency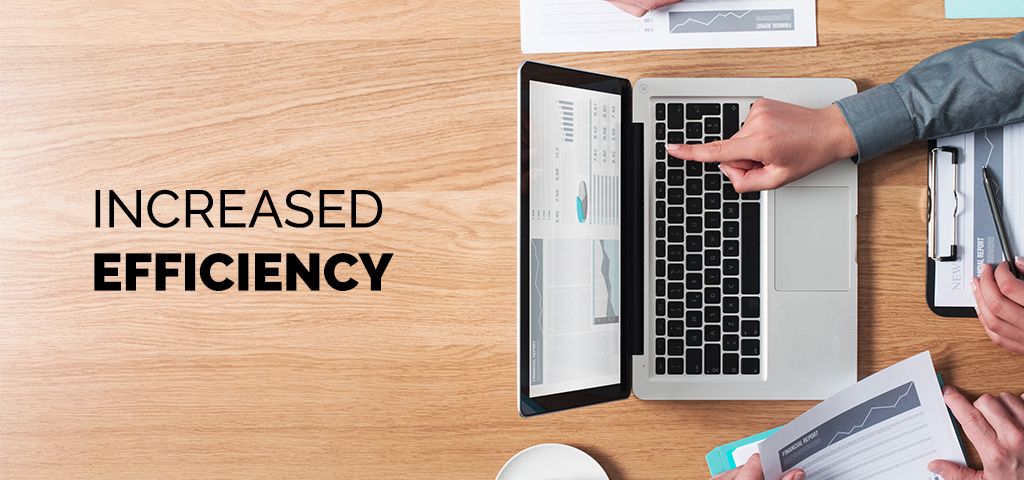 Upon finding the ideal software development company, your outsourcing journey begins. Here your dream project propels as soon as you start, unlike having to train and recruit team members. Market assessment, analysis, research is handled by remote development teams, hence efficiency, time and energy are saved through outsourcing opportunities.
Access to larger talent pools
With an in-house team, it's quite common to be limited to the amount of resources that are already available. The choices available in the current city you're residing in might be mediocre, thus providing only limited resources and methodology. Wide reach broadens your search net and provides larger pool of talent. A well developed, distributed company offering remote developer teams, much like ours ensures your company gets the best team on board. Remote developer teams leverage strategies from the other side of the world.
Some problems that might arise in Outsourcing
– Time Zone differences
– Lack of communication
– Cultural barriers
Although, comparing to the pros the setbacks are rather manageable. With a dedicated routine and a streamlined communication channel these setbacks can be challenged. Often with developed companies, it's very rare for such nuances to occur.
What exactly is an in-house development team?
In-house development teams are a product of the company, utilizing the internal resources along with infrastructure, designers and various tech professionals. This continuous development resource is a time consuming and constant process of improving the product. An in-house team is constantly available to positively influence the product and monitor the development process. Hiring of an in house team is a rather time consuming and a lengthy process with ongoing hiring, interviews and continuous training.
Advantages of an in-house team
Higher interaction and better connectivity
Since the availability of an in-house team is 5 days a week, constant familiarization with the office culture ensures higher interaction through strong corporate culture. Here there are lack of cultural and linguistic barriers too!
Availability
The constant availability eases the process of implementing changes, support, bug fixtures, troubleshooting and brain storming for projects. Unlike a fixed communication channel based on time zones, in-house teams are just few desks away- always at an easy reach. Deadlines are adhered better and overall control of the progress is gained through this hiring model.
Disadvantages of an In-house team
– Higher cost
– Lack of expertise
– Inefficient time management
Communication Crafts is a leading software development company providing expert remote app developers for dedicated and agile solutions. Our dedicated team of remote PHP developers create bespoke and tailored solutions according to the diversity of your project. Expert remote .net developers are qualified engineers who are equipped with extensive experience of working on this technology to build some of the most complex programs. Remote hiring made easy through streamlined communication channels, fixed support systems and 24×7 support for troubleshooting. Especially during the current pandemic, Communication Crafts has ensured business to stay ahead of their competitors through strategic development processes.
Along with hassle-free communication, strategic planning through every stage of development as well as guaranteed 160 hours of output to help you turn your development goals into reality. With 15+ years of experience and a team of 150+ experts, Communication Crafts has leveraged unique and custom projects throughout the globe.
Hire remote developer today!