Web development is at the pinnacle of the digital age. As innovations in technology continue to pave the way for a digital-oriented future, web development has become the talk of the hour.
In a highly competitive web industry, adapting to the latest website trends has become essential to keep that competitive edge.
In 2023, these are new web development trends that businesses, companies, and organizations are going to have to adopt.
Let us see in detail why these web trends are going to be crucial for success for online businesses.
1. Progressive Web Apps (PWA)
Progressive webs apps (or PWA) is a relatively new technology that has been here for some years now.
So what exactly is a PWA?
In a nutshell, PWAs are modern websites with powerful browsing functionalities that deliver enhanced user experience, better than native apps.
65% of users download no apps on their phone. And this is why progressive web apps have become a user favourite. It has enabled the users to access the web app right from their smartphones without having to download it.
A recent PWA study found that conversion rates increased by 169%, page load was 85% faster and PWAs increased mobile users by 154%.
PWA has been pivotal in providing the users with a great experience along with providing the users with offline access to cached content. And that's the reason why MNCs, organizations and start-ups are going to go big for PWA development this year.
2. Artificial Intelligence and Bots

AI bots are taking over the web world. With its ability to mimic human intelligence and provide futuristic automated functions like learning, data collection and analysis, AI-based Chatbots are going to become more relevant in 2021.
AI Chatbots bring with it unparalleled ability to provide outstanding cost-effective solutions by removing the need to manually assist the users with their queries. They provide the users with the ability to quickly get answers they are looking for and provide them with a seamless experience.
MNC's such as Facebook Messenger, WhatsApp & Skype already use AI technology to deliver their end-users with a great experience.
A Chabot can also be integrated into a PWA, a native app, websites, or any mobile app with custom end-to-end solutions.
Some key benefits that an AI Chabot brings:
Offering greater customer satisfaction
Increasing your customer base
Reducing human errors
Saving time, money, and effort
Focusing on user experience
With UX design becoming more customer-centric by the day, the significance of artificial intelligence & machine learning technology is going to play a pivotal role in defining futuristic web designs. And also, help increase a company's credibility and help get high-quality leads.
3. Accelerated Mobile Pages (AMP)
Accelerated Mobile Pages a.k.a. AMP is undoubtedly one of the top web trends in 2021.
When a website takes more than one second to load, conversions can reduce by 7%. Practically speaking, if an e-commerce site is making $100,000 a day, a 1-second delay can cost them 2.5 million dollars loss annually!
That's where an AMP comes to play.
AMPs are optimized pages that load much faster.
Compared to a regular web page, accelerated mobile pages are relatively much faster due to the open-source plugin that was recently developed by Twitter and Google.
AMPs enable web pages to not only load fast but have an intuitive design with basic features that provide the users with a great website journey. They load faster than regular HTML as they don't show all extravagant elements and display only the essential information- text, images and much more.
While many businesses still go with a native iOS or Android app (which are heavily dependent on fast internet speed), AMP plugin gives companies a chance to save high on development costs and reach users with any Internet speed.
For growing businesses and start-ups, they now have a chance to compete successfully with large organizations with niche website development integrated with AMPs.
4. Internet of Things (IoT)
The Internet of Things (IoT) is the next big thing in the web & mobile app industry.
With more than 30 billion IoT devices expected to be connected to the internet via mobile apps & web apps by 2025, IoT development is what everyone is looking for.
Some of the industries' which have already invested heavily in IoT are:
Healthcare
Agriculture
Banking/FinTech
Manufacturing
IoT development is on a steady rise as it paves way for a better future for humankind.
5. Mobile-First Development

With the number of mobile users on a significant rise, people access websites from their mobile phones more than their desktop. More than 54% of internet traffic comes from mobiles and tablets.
That's why nowadays product development revolves around the mobile-first development approach to create innovative mobile solutions.
6. Motion User interface (UI)
Web users wanted seamless and intuitive products to use. And here came "Motion UI" to make things right.
Motion User experience is all about making things look appealing on-screen. With user experience at the core of web development & design, motion UI is the perfect cherry on the cake.
With the help of Motion UI, web developers & designers can create an intuitive interface that smartly informs the users on what action to take on the page by curating a more fluid and enjoyable experience.
Elements such as animated charts, hovers, background graphics and creative headers are important parts of interface design that brings life to a website.
7. Voice Search Optimization
Voice search is the most significant example of evolving technology today. People nowadays prefer entering their queries over voice commands.
As of now the voice assistants that the world is familiar with are Siri, Cortana, Google Now, Alexa and other third-party apps.
Thanks to IoT, it is estimated that there will be more than 8 billion voice assistant use by 2023. Along with 163 million smart speakers by 2021.
This has opened a new door for web development- self-standing devices, voice-activation and voice search optimization.
This year onwards, embrace yourself for smart and IoT devices that offer custom-tailored AI-based voice experiences. And since this feature will impact user interaction with search engines, marketers and web developers will need to curate custom digital marketing & development customization respectively, to adhere to this.
8. Push Notifications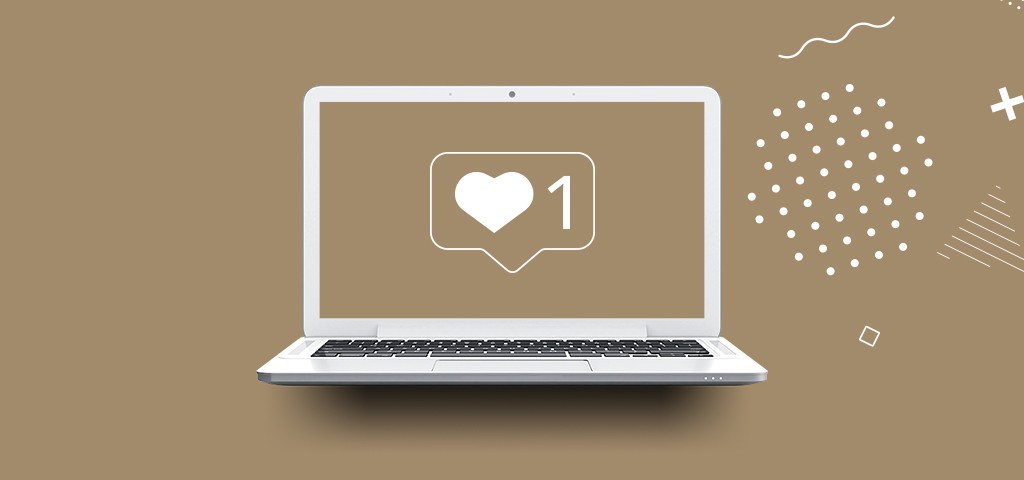 Today brands are able to effectively engage with their customers much easier than ever before. Thanks to push notifications, websites and mobile apps reach a wider audience while leveraging the benefits of online marketing. Infact, Push Notifications have boosted app engagement by 88%.
This web technology has proved to be a compelling way to gain users' attention and effectively increase retention rates.
And that's why this year, we're going to be seeing push notification services being adopted by businesses for their web apps.
Notifications will be sent to the user's desktop and can strategically be used to send them information regarding things like sales, and important alerts .
Working as one of the most effective marketing services, push notifications is one of the key web design trends this year.
9. Single Page Application
Single-page application is a web solution that renders JavaScript code to load content directly in a browser and thus has no need of page reloads during a user's journey.
This means that after the user opens the web page for the very first time, all web data is automatically loaded. Thus reducing the load times and helping provide users with a better experience than other apps.
The best examples of single-page applications are:
Single-page apps are also popular because they only show the relevant information, images on a page- helping users simply browse through what they searched for in the first place.
10. WebAssembly
Whatever web development approach you choose, one thing is for sure, it should never compromise on the performance of the site. But the issue stands with JavaScript. When used to power complex functionalities for websites, it is associated with more load times.
That's where WebAssembly is a game-changer. As an open-standard, it defines a portable binary code format for executable programs.
Using WebAssembly, developers can easily compile programming language code into bytecode that then runs in a browser.
Some advantages of using WebAssembly :
Harness hardware capabilities to be portable and efficient
Supports non-browser embedding
It can integrate with any current existing web platform
Investing in WebAssembly can enhance the performance for web apps. So if you're struggling with the performance of your site, using WebAssembly can drastically help turn things around.
That sums up the trends to look out for. These are the web development trends in 2021 to adopt first.
Start gaining the competitive-edge
If you're looking for a great web development company to help you grow your online e-commerce business or create an intuitive website that people will love, we can help you with that.
As a leading web development company in the USA, Communication Crafts is trusted by companies, businesses, organizations, and start-ups to help provide impeccable web solutions that help them empower their growth.
With our innovative web development services, we create futuristic websites that are elegant, intuitive and provide the end-users with an amazing experience.
Our amazing team of web developers, mobile developers have years of proven experience creating impeccable PWAs, dynamic websites, mobile-optimized pages and AMPs. We always keep up with the latest trends and technologies that enable us to provide our clients and partners with the best solutions.
Get a custom- website that people love to use!
You're in the right place!