The current pandemic has drastically hit the economies and impacted various businesses across the globe. Having the right business tools such as bespoke software during these testing times thoroughly enhances the business operations. Custom software development can bring a concerned business benefits even when the entire team is working from home. Factually speaking, custom software development reels in more benefits as compared to of-the-shelf app development.
The typical, ready software caters to limited solution, along with leaving a gap for the fulfillment of unique requirements. Whereas, custom software development enhances and nurtures productivity while running the day to day business operations even during the Covid-19 pandemic.
Here's why your business needs custom software development:
Quick Troubleshooting
Custom software development services come along with instant troubleshooting and bug fixing. It's quite rare in the first place for a bespoke software system to malfunction, but in rare case scenarios the right custom development company gets the bug fixed in no time! Custom development engagements are enhanced due to the feature of quick and constant monitoring and maintenance. Corrective measures can be taken as soon as possible through bespoke software development.
Bespoke solutions
When your company opts for readymade or generic software development fit for targeting mass users. The scope of tailoring operations becomes very limited. A good custom development company leverages business specific requirements. Custom software development services are designed to meet the unique needs and goals any business. The flexibility of the solutions provided improve the efficiency of the business operations. Thus, custom software is the right choice
Enhanced security features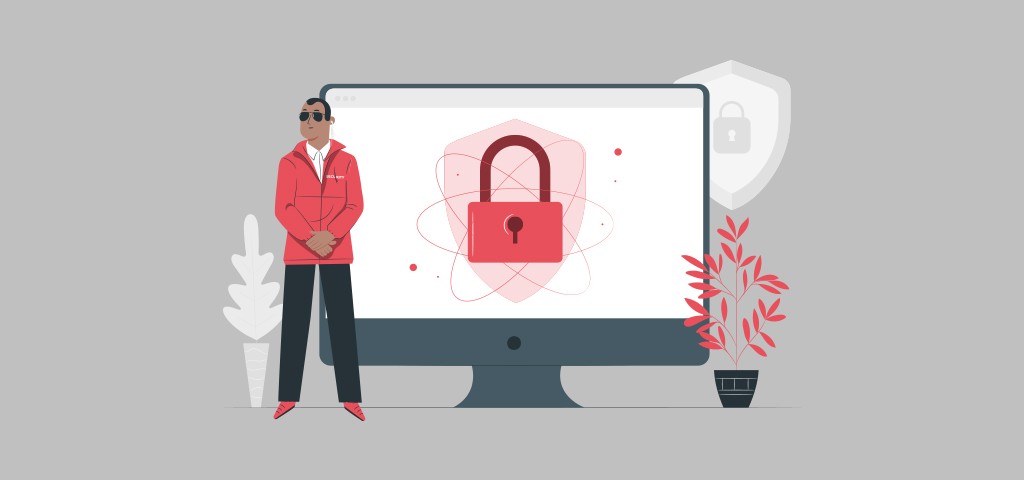 The pandemic has seen a surge in cybercrime, along with instances of data theft, phishing attacks etc. With the increasing rate such data security breaches, companies ought to be more concerned for the security of their valuable data in the systems. Better solutions can be leveraged through custom software development, to restrict the breaches on data. When a company opts for custom software solutions, the number of cybercrime are easily controlled, monitored and reduced. Generic software can be easy to interpret whereas tailored software makes it difficult for hackers to understand the system, thus the attacks on your company or even the precious data of your customers cannot be accessed. With unique software developed by our custom software developers, you can be accessing state of the art security for your upcoming business.
Enhanced compatibility
Generic software solutions lack the compatibility required for a business to function which directly impacts the productivity of a business. Off-the-shelf lack integration with existing company applications. When you opt for custom software development services, optimum integration solutions can be accessed. Thus, managing your business becomes as easy as possible!
Cost efficient
Contrary to popular belief, custom software solution is indeed a cost-effective decision to make. Bespoke software provides an organization with substantial and significant savings in the long-term. Not to mention the overall, productivity, efficiency compatibility and ease of use attracts stronger customer relations. Although, initially generic software might be an easy pick, but beware of the additional costs that creep along with modifications. Thus, custom software allows you to opt for developing features that add value to the company with the given budget.
Custom Updates
Yes generic and off-the-shelf software offer constant updates but ask yourself, is that what your company requires? Is the frequency right? Custom development systems enable to you to access faster and relevant updates for your application, making custom software development the right solution for you. You can control the changes you want to make along with the frequency of the changes, making bespoke software the right answer for your development worries!
High quality solutions
Generic software cannot stand a chance against custom software in terms of its quality and performance. Making it a no brainer choice. Off the shelf software comes packed with features that are not required by its users or even the organization leveraging the services. High quality solutions can be made possible through tailored software, which boosts and improves the overall performance of your business.
24×7 Support
When you choose custom software development services, your organization widely benefits from the availability of support. With constant monitoring, support, bug fixing and the adequate updates your business functions smoothly. Development experts help solve all the problems your company may encounter post the launch.
Getting the right custom software development services could be difficulty, but Communication Crafts puts an end to your search for the right development team. Our in-house team of developers create bespoke software solutions according to the diversity of your project. Our custom software developers are equipped with extensive experience of working on this technology to build some of the most complex programs. You access state of the art software solutions along with your budget. The potential of bespoke software development allows us to empower your business with efficient contractual services to fulfill your specific business needs. Expert, diverse and scalable solutions leveraged in all technologies with easy integration. Along with hassle-free communication, strategic planning through every stage of development as well as guaranteed 160 hours of output to help you turn your bespoke development goals into reality.
Innovation and creativity combined with advanced technology is our forte. Our team of dedicated bespoke developers help you achieve futuristic goals through significant strategies while highlighting the important aspects of your project. Grow your business with an open source, easy to learn and simple script. With 15+ years of experience and a team of 150+ experts, Communication Crafts has leveraged unique and custom projects throughout the globe.
Go Custom Today!